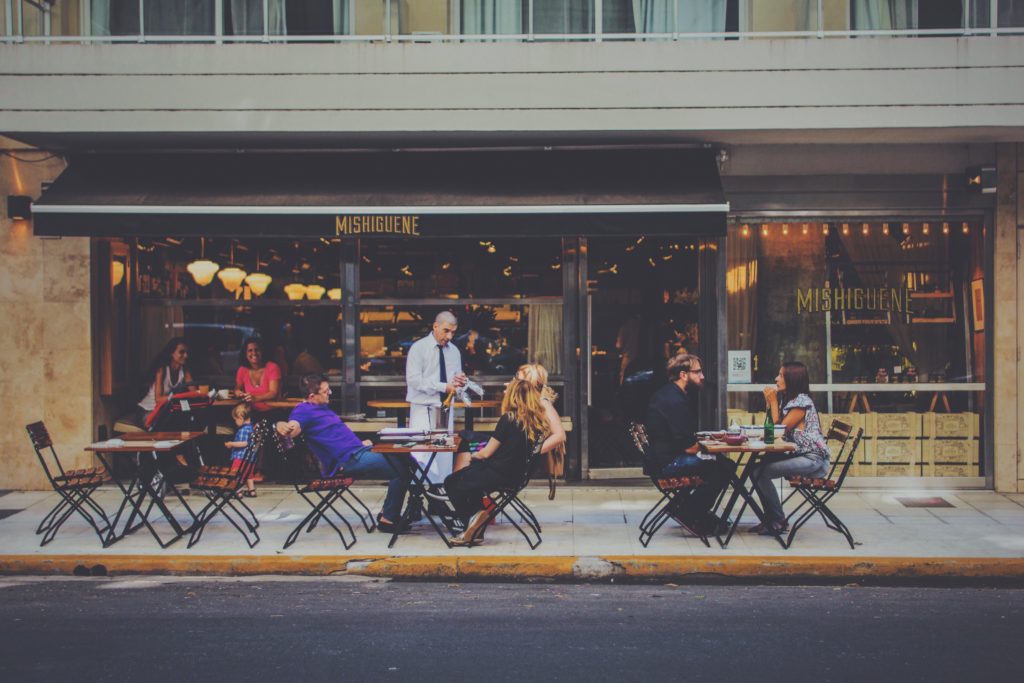 Originally published on www.bell-wellness.com
Want to feel healthier? Lose weight? Improve your digestion?
While upgrading your food choices is naturally a great place to start, in reality, it's only half of the healthy eating equation.
Have you ever stopped to examine "how" you eat? In other words, playing close attention to your eating habits.
You see, changing your diet and upgrading your food choices is typically the easier part.
Your eating habits on the other hand, now they can run deep.
Implement the following steps below and reap the benefits of better digestion, increased energy, and a flatter stomach!
1. Avoid (Too Much) Liquid with Meals. Drinking liquids with meals dilutes the digestive secretions needed for breaking down our food. Small sips are okay, but definitely avoid gulping large amounts of liquids. It's actually best to drink most of our liquid (ideally water) on an empty stomach between meals so that you're already hydrated when you sit down to eat. Speaking of which…
2. Sit Down and Relax. Enjoy your meals distraction-free. Rushing, stress, worry, and anxiousness are all antithetical to good digestion and are a recipe for bloating, gas, heartburn, and stomach aches. When our sympathetic nervous system is activated, aka, "fight or flight" mode, our ability to digest and assimilate our food is greatly reduced. It's important we get into parasympathetic "rest and digest" mode in order to give our bodies a fighting chance to digest the food we're feeding it. If necessary take 5-10 minutes to relax before eating, and if the option is to hurriedly eat to make a meeting, you're better off skipping the meal, eating something light, or waiting until later.
3. Chew Your Food Well. Keep in mind that your stomach doesn't have teeth! Chewing well breaks down food into smaller more manageable particles, easing the digestive burden on our stomach and intestines. Smaller food particles also allow for easier absorption of nutrients and negates the likelihood of opportunistic bacteria to ferment larger undigested food particles, which can increase symptoms of gas and bloating.
4. Don't Graze. Many people never experience the feeling of true hunger because they're constantly nibbling throughout the day. If you're constantly grazing or snacking consider transitioning back to a 3 meal per day approach to enjoy the benefits of optimized digestion and fat burning, freed up mental space that's otherwise preoccupied with food, increased energy that's otherwise thwarted towards digestion, and getting back in touch with true hunger and satiety signals.
5. Avoiding Eating Heavily Within 2-3 Hours of Bedtime. When we go to bed with a stomach full of food not only is it a recipe for disrupted sleep and indigestion, but it also impedes the process of healing, detoxification, and cellular regeneration that would normally occur during this time of nightly slumber (because energy is diverted towards digestion). The idea here is to be done your main meal within 2-3 hours of lying horizontal. You can still eat within this time frame if necessary, but ideally it will be a lighter meal (i.e. soup or salad) or small snack.
While it may not be possible or easy to transform your eating habits overnight, the first step in effecting change is just becoming more aware of your eating habits in the first place, and noting where they could perhaps use a little upgrade!
Sign-up for updates!
As a BONUS, I'll send you a copy of my Hip, Healthy & Holistic Makeover Guide to get you started.