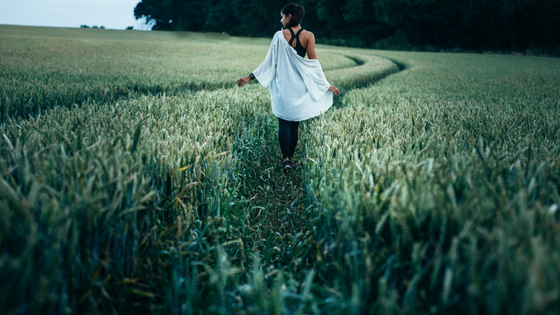 Are there certain foods that you over-consume on a regular basis that you know deep down to your core are holding you back from feeling your best?
But regardless of how hard you try to limit or cut them out, you just can't make any meaningful progress? (By the way, this includes drink too – alcohol, coffee, soda, etc.)
What I'm about to say may sound contradictory to what you've heard me say before about the importance of transitioning from where you are to where you want to be, or in other words, the whole "learning to crawl before you can walk and learning to walk before you can run" idea.
For example, when I work with a new client in one of my nutrition programs I always first have them fill out a health and lifestyle assessment, along with a food diary. This allows me to gain a deeper understanding of their diet and eating habits before we even meet. Then once we do hop on the telephone or meet face-face via Skype, I'm able to ask more probing questions that reveal so much more beyond what they've put to "paper" previously.
So keeping this in mind, let's say an individual is consistently making certain choices that are clearly not in alignment with how she wants to feel, or with certain goals she has for herself. (Sidenote: this isn't always crystal clear in all cases because even foods that are deemed healthy by most standards can exacerbate certain symptoms in some people).
Since I don't want to pull the rug out from under anyone this is where I'll zero in on the habits that I believe will make the biggest difference in the short-term and start there first, rather than eliminating a bunch of things all at once and setting her up for failure because she's unable to stick with it for more than a week or two.
Another example of transitioning would be cutting back and reducing something overtime rather than eliminating it all at once cold turkey.
Going ALL in.
With all that said sometimes you just have to go ALL in.
This comes down to how much pain you're feeling. And it's not just about physical pain, this includes emotional pain too.
How much of your life are you dwindling away feeling this way?
Some people believe it's extreme to give up certain foods and substances. Then again, I'm referring to the mainstream idea of what society believes to be extreme.
Do you believe it's extreme to not want to be in pain?
I'm guessing not, but it seems that people often associate giving up the action that's causing the pain to be too extreme in many cases.
This was actually one of the principles I talked about in this post I wrote here titled The 10 Principles for Mastering Your Diet and Toasting Life at the same time – point # 7 was sometimes extremism is necessary.
Sometimes you just have to draw that proverbial line in the sand.
In fact, I consider myself a pretty moderate person when it comes to food and diet, but, going cold turkey and ALL in was the only way I was able to effectively give up coffee for over a year.
I'm just using this merely as an example.
Is coffee inherently bad? No.
Am I suggesting you need to give it up? Nope.
Can it be abused? Of course.
Can a "moderate" amount exacerbate unpleasant symptoms for some people? Absolutely.
In the past I tried cutting down on it, or saving it for a weekend treat. And while that can work for a lot of things that you don't have a strong attachment to, for me if I drank the coffee on Saturday and Sunday, when Monday rolled around I'd be craving coffee and I'd find myself drinking it again.
The only way for me to eliminate the craving all together was to give it up completely.
Again, this is my personal example, maybe your "poison" is sugar, wheat, or wine.
What I'm getting at here is that sometimes eliminating choice altogether actually makes it easier particularly with those things that you feel a strong attachment to (which I did with coffee).
(By the way, "newsflash" I do drink coffee again but giving it up for over a year allowed me to see what types of effects it actually had on my body, and now my relationship with it is much better. If you're interested in whether or not coffee is a good drink for you, or you just want to learn how to upgrade your coffee hygiene, check out this post I wrote here. Please note that I actually wrote it before my experimentation in giving up coffee for over a year).
Also, I should clarify that I never committed to giving up coffee for a year. I started with a month. Quite frankly, after about a week I didn't really even miss it, and once I reached the month's end it was easy for me to commit to another month. And then another month, and so on. Never underestimate the power of "small wins" to propel you forward!
Another example that comes to mind when I write this…
One of my past clients (let's call her "Stacey") had what you would probably consider to be the "perfect" diet. Pretty much everything she ate on a regular basis was healthy except…she over-consumed wine (I know many women who can relate to this which is why I'm sharing this specific example). This wasn't a secret and she was well aware that this was true, but it wasn't something she was willing or even interested in giving up.
Now if you know me, you'll know that I enjoy a glass of wine too and I'm not about to tell anyone that they need to give it up unless…it's causing them pain.
You see, Stacey couldn't just have one or even two glasses of wine and then stop there. On most evenings she was drinking more than half a bottle, and sometimes even the whole bottle to herself.
She complained of severe digestive issues, stomach pain, and nightly hot flashes (she was only in her late twenties).
It wasn't until she committed to giving up wine for two weeks cold turkey that she saw a relief in her digestive problems and stomach pain, and the nightly hot flashes completely disappeared. She just never fully connected these symptoms to her wine consumption.
Now at least she's aware. And even though Stacey still drinks wine, she doesn't drink as excessively as before and is careful to always pair it with food if she's having more than a glass. And for those times when she is more excessive? Well she knows that her digestion might not be great for the next few days, and she's not surprised if she wakes up with a hot flash in the middle of the night.
So with that said…
Where do you perhaps need to be "extreme" in order to make meaningful progress and get the results that you want?
Keep in mind that sometimes those results are just about gaining information on how you may or may not want to be living your life.
All love,
Elaine
Sign-up for updates!
As a BONUS, I'll send you a copy of my Hip, Healthy & Holistic Makeover Guide to get you started.