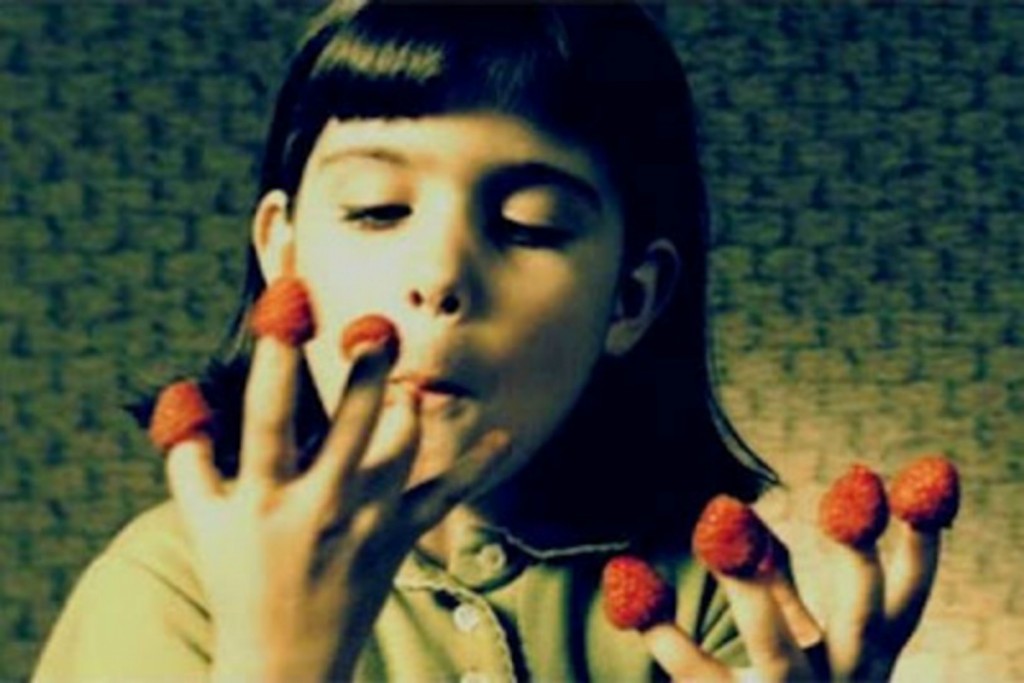 Do you ever write down and keep track of your daily food intake?
Back a little while ago, I found a scrap piece of paper tucked away in a stack of old papers in my desk drawer that had my hand-writing scrawled on it.
It read:
– Orange juice, apple cup.
– Baby carrots (handful), 1 small apple, little bit of salad (teeny bit).
That's it.
Clearly the list was incomplete, not to mention unbalanced.
I can only imagine that based on what was listed I must have been starving by the afternoon and binged out on everything in sight throwing the list (figuratively speaking of course) out the window, which is why nothing else was recorded.
I don't know what year it came from but it's clearly from another time. What I do know is that I haven't purchased store-bought orange juice or apple cups (apple sauce?) in years. My guess is that I wrote it sometime in my early twenties, but I honestly don't know for sure; it may have been earlier.
It was clearly at a time in my life when I was heavily restricting. At these times I would make lists tracking everything I ate in hopes it would help me control my food intake.
I never stayed on the overly restrictive side of the pendulum for too long though before it swung back full speed to the other side. Riding the perpetual diet roller coaster and trapped in my own self-imposed prison.
At any rate, it brought up old memories of a time in my life where restriction, deprivation and guilt around food was the norm. I remember at times it was like living in hell–or as I now refer to it–diet prison.
My relationship with food and my body has changed drastically since those days. It honestly feels like an eternity ago.
Today I feel a sense of freedom around food and ease in the way I eat.
I naturally gravitate towards wholesome foods that I also derive pleasure from, that nourish my body because I highly value my health and vitality and prefer feeling my best–strong, energized, light, clear-minded, and with a calm belly.
But, I'll also happily enjoy an almond croissant or ice cream from time to time without any feelings of shame or guilt, and, without throwing in the "proverbial towel" for the entire day or weekend, only to start "fresh again on Monday".
I also no longer have weird obsessions or hang-ups around food (that often go hand-in-hand with an overly restrictive diet), so it doesn't have the same strange-hold over me that it once did.
It's occurred to me for some time that many women are trapped in diet prisons of their own. Sometimes by no choice of their own; other times willingly, even if they're not aware of it.
I've consulted with enough women over the years to know that many of them have hang-ups around their body and food. And it's not only women struggling to lose weight or overcome food addiction, but also those struggling with health problems of their own that may require a restrictive diet in order for them to heal. Then there are others who feel enslaved by the very same diet that once made them feel great but now is not working so well, and they're left feeling confused yet determined to make it work. Really there are tons of reasons why someone might be trapped in a diet prison.
So where am I headed with all this?
Food Freedom
This is what I wish for all the women in my life.
Young and old; near and far.
Daughters, sisters, nieces, aunts and mothers.
Each and every woman who comes to work with me; short or long-term, and regardless of end-goal.
Whether they want to lose weight, heal their digestion, or balance their hormones.
I want each and every woman to walk away with a new-found sense of freedom around food;
To know how to nourish her body without feelings of restriction or deprivation.
This is what I wish for all women.
Food Freedom.
This is my ode to each and every one of you.
How does that sound? I would love to hear your thoughts in the comments below!
Much more to come.
All love,
Elaine
Sign-up for updates!
As a BONUS, I'll send you a copy of my Hip, Healthy & Holistic Makeover Guide to get you started.