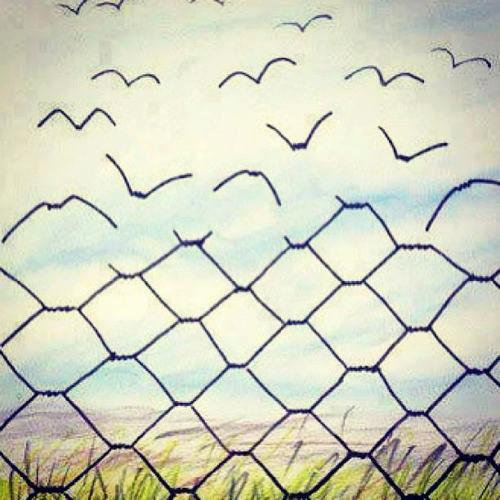 Are you still trying to figure out what type of diet works best for your body?
Does it ever feel like you've been on an endless pursuit of trying to figure out what you should be eating to look and feel your best?
Last week I was speaking with a new client for the first time and she said something that really struck a chord (p.s. she gave me permission to share this with you).
She told me that she felt like she wasted the better part of her life hung up on food and that she couldn't believe that at her age (38) she still hadn't figured out this whole "diet thing". She was still struggling with the same health issues. She was starting to feel that the "healthy" diet she had been eating for the past 10 years was failing her, and to top it off she had completely lost her mojo for life.
I really felt this woman's pain, but the truth is I've heard a similar version of this story countless times before.
I can't help but compare it to being trapped in a prison. Diet prison.
The thing is most women don't even realize that they're living in one until suddenly…they're not. And it's not until after they've escaped from it that they can clearly look back and see they were even imprisoned in the first place.
So how do you break out of prison and figure out this whole "diet thing" once and for all?
While I don't claim to have ALL the answers, there are definitely a few things I know to be true if you want to experience freedom in this area of your life.
If you're struggling, feeling stuck or just ready to give up, here's what you need to do to make your journey towards health more enjoyable and sustainable.
Consider these steps the foundation on which you'll build upon later.
1. Remain Nutritionally Flexible. In other words don't become too attached to any one nutritional approach. You don't have to confine yourself to a diet label or squeeze yourself into anybody else's nutrition box. Your nutritional needs are as unique as you are, and they'll change throughout the course of your life based on lots of different factors, such as life stage, health status, and your activity level – just to name a few!
Experiment with any "style of eating" that's in alignment with your beliefs or just feels intuitively correct for you, but know you are free to change course whenever you want (without shame or guilt) – particularly if it's no longer serving your body best. Know that there is no ONE perfect diet for everyone (including you), so don't get caught up in diet dogma or rigid belief systems that keep you blinded from seeing other nutritional truths.
2. Get Back-to-Basics. At some point there comes a time when you can't help but feel overwhelmed and confused by all the conflicting health information touted by "experts". When this happens (which it inevitably does) return to this simple but powerful truth:
Our bodies need natural, whole, minimally processed food that's easy to digest and leaves us effortlessly and efficiently.
The rest is details. Experimentation. Trial and success.
Don't get caught up in the notion that you need the latest superfood, powder, or other specialty food item to build a healthy body. Sure, they can add some fun and variety to your diet but don't let them become a distraction or deter you from opting for more simple and "basic" options (i.e. fruits and veggies) if you can't afford them – they're not a requirement.
Furthermore, ditch the "I'm on a diet" mentality. You're on this journey for the long haul. Focus on food quality and NOT numbers (i.e. stop counting calories), and for heaven's sake please don't turn your plate of food into a math equation.
3. Kick Your Food Addictions (Once and For All). It's not easy being self-sovereign and making decisions for your highest good when you're trapped in the vicious cycle of over consuming substances that compromise your health and leave you feeling lethargic and depressed.  Many people don't even realize that they're addicted until they try going without their "poison".  The first step in this difficult process is just becoming aware of the substances that have a hold over you and leave you powerless.
For many people its refined sugar that runs their show. Whether it's the muffin that calls out their name in line at Starbucks, the sugary coffee drink that gets them through the afternoon, or the bulk candy section at the grocery store they just can't seem to resist. The more that's consumed, the more your body craves it. Believe me, I know this firsthand!
But just ask anyone that's cut out sugar for a few weeks. If you can just get past the initial discomfort of the first few days it usually gets easier there on in.  Not to mention the freedom you feel afterwards when you're no longer a slave to it makes it well worth the initial effort. This isn't to say that you're never going to indulge or treat yourself again, but you probably won't desire it in the same as you did before and you'll be happier opting for quality over quantity.
There you have it.
Here's to breaking out of diet prison!
xo Elaine
What do you think? As always, I love hearing from you so please share your thoughts in the comments below!
Sign-up for updates!
As a BONUS, I'll send you a copy of my Hip, Healthy & Holistic Makeover Guide to get you started.