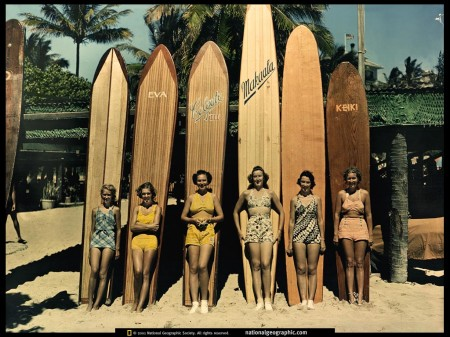 1. Oxygenate – Get out of the gym and into the sunshine!! Ditch the gym for one day and take your workout outside into the fresh air. Walk, run, swim, bike, play in the park or bounce on your kid's trampoline (if they are so lucky to have one!). The goal of working out shouldn't just simply be to burn calories on a boring machine in the gym, especially on a beautiful sunny day. It's also about feeding every cell of our bodies oxygen – ideally from fresh clean air, and moving our bodies in ways that make us feel flexible, healthy and strong. Dancing on a rooftop patio works wonders too! No need to ditch the gym membership, just shake it up and try something different for a change.
2. Hydrate – I think we all know by now just how important water is to our bodies and to our health. The more we sweat the more we must replenish this vital liquid. Of course if you're eating lots of water-rich veggies and fruits you won't have to guzzle back as much agua because you'll be getting extra hydration through your food. If you find the idea of water boring jazz it up by making homemade lemonade or herbal iced tea. See 2 easy recipes below! Fill up your BPA- free water bottle and sip away all day long.
Homemade Lemonade
Water + juice of ½ a lemon + a few drops of stevia (to sweeten). Remember, stevia is a 100% natural sweetener that has zero calories (if you buy the liquid), and doesn't affect blood sugar balance. Never use artificial sweeteners!
Homemade Iced Tea
Brew your favorite tea at double strength and pour over a tall glass of ice! Add a little natural sweetener of choice as per the lemonade recipe above. One of my favourite tea shops is David's Tea. They have a fun selection of loose-leaf teas along with seasonal collections. A few of my personal faves are the Three Lemon Green and Exotica.
3. Make EVERYDAY a salad day. Make at least one meal per day a huge salad. You can add density to it by adding an avocado or a piece of grilled fish, etc. Check out my earlier blog on making simple salads + an easy dressing recipe. Lunch is a great time to do this type of meal, especially if you have to go back to work and sit at a desk all afternoon. You'll likely go back feeling much more energized and productive rather than feeling like you want to curl up and sleep under your desk George Costanza style!
4. Green juice it (or smoothie it) until lunch at least 1-2 times per week!  For those of you who have been living this type of lifestyle for a while you may try doing it until dinnertime. Summer is a time to feel light and energized. Not heavy and weighed down by three square meals + snacks. Give your digestive system a rest and promote gentle detoxification by lightning your load. The less you take in, the less pile up your digestive system has to contend with later. You can read more about how fabulous green juices are in my earlier blog here. For a tasty smoothie with lots of revitalizing greens try this recipe below!
Berry and Greens Smoothie
¾ pure water
½ cup frozen or fresh berries of choice (add some ice if using fresh berries)
½ an avocado
2 big handfuls of baby spinach or 4-5 kale leaves (remove stems)
Stevia to taste (4-5 drops does the trick)
Blend and drink it up!
5. Get inspired.  Do something that brings you joy and fills you with inspiration each and every day. What does it for you? One of my passions (besides the work I do) is music! I equate summer with outdoor concerts and festivals. It seems when you're living in a big city there's some event or another going on every single day! If you live in the Toronto area and are a lover of music you can kick off your summer the week of June 13th-19th with North by Northeast Music festival (NXNE) and support Canadian and Indie artists. Feel the love!

xo Elaine
Sign-up for updates!
As a BONUS, I'll send you a copy of my Hip, Healthy & Holistic Makeover Guide to get you started.