Hi Everyone,
A few weeks ago I had the pleasure of being featured over on my good friend Joy McCarthy's blog Joyous Health! I shared my Top 10 Detox Tips for Living the Detox Lifestyle in a two-part series that you can check out here and here.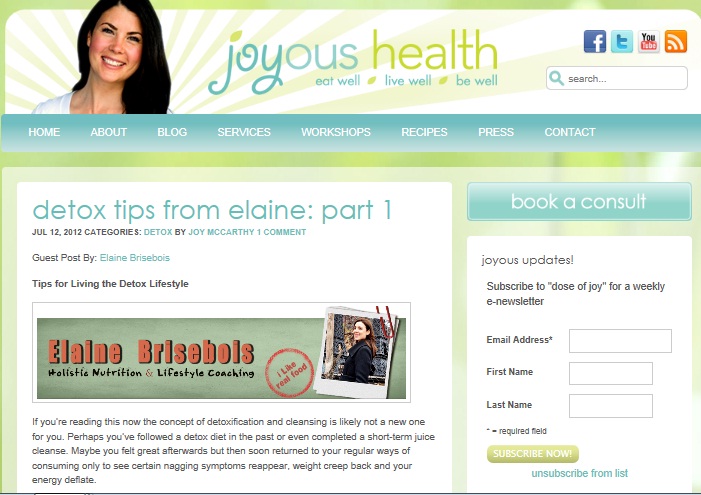 Secondly, if you're a mushroom lover like myself, then you'll definitely want to try this mouth-watering recipe below. This quickly became one of my summer staple dinners and I've had fun experimenting with a variety of different mushrooms, herbs and spices to keep it interesting!
Maple Glazed Shrooms with Fresh Mint
(Serves 2)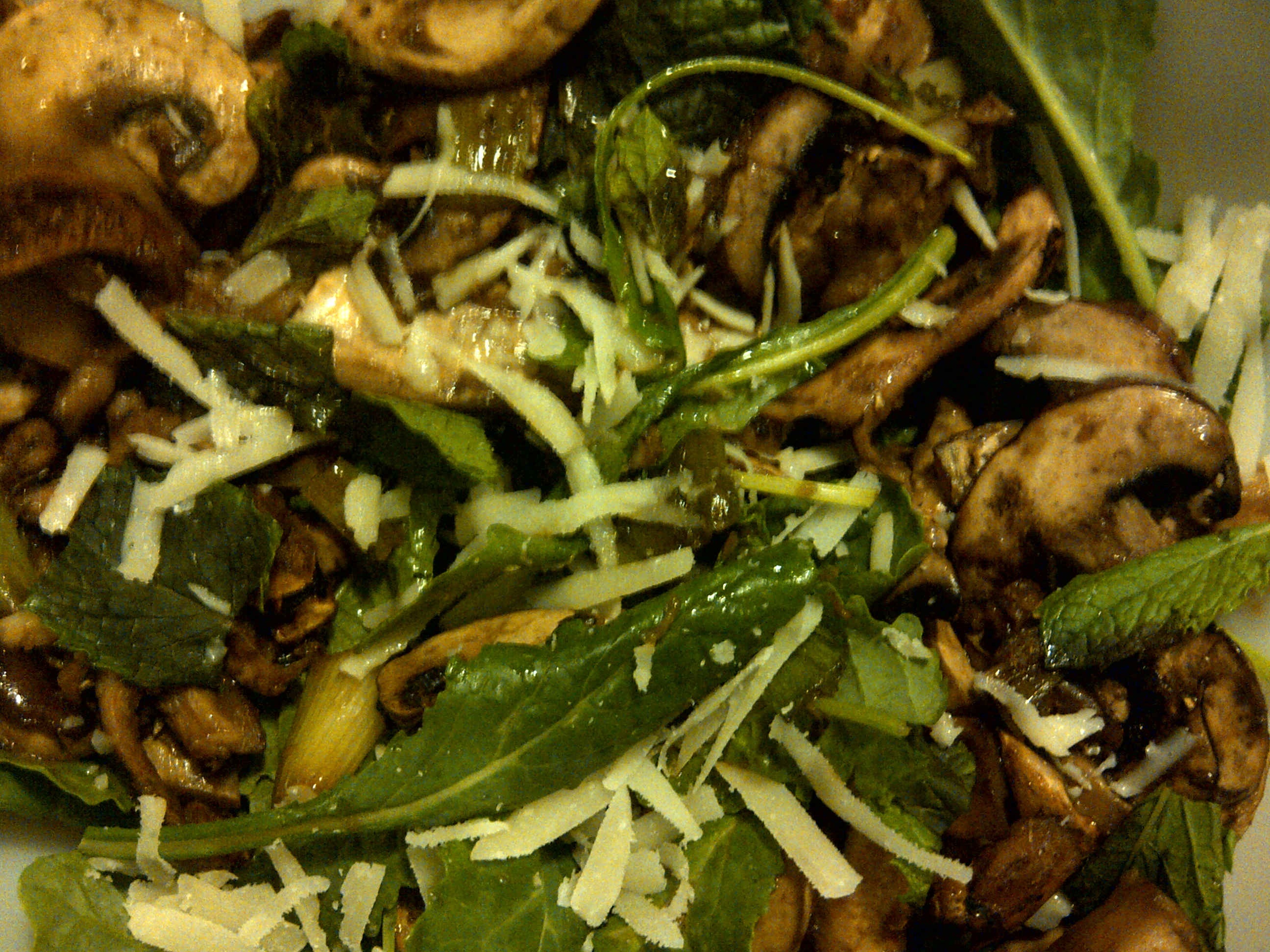 Ingredients:
1 lb/450 grams of mushrooms of your choice ( I've made this recipe with Portobello, Shiitake, Oyster and Button!)
2 Spring onions chopped
Marinade
2 Tbsp of maple syrup
1/4 cup of tamari (or soy sauce)
2 cloves of garlic crushed and chopped
1 tsp of grated ginger root
1 Tbsp of coconut oil or organic butter (for cooking)
2 cups of baby kale (or other leafy green mix) for serving
A few sprigs of fresh mint (or other fresh herb of choice) – ripped into pieces just before serving.
Grated Romano cheese (optional – but brings the dish to a whole other level of deliciousness!)
Directions: Coarsely chop mushrooms and place in a large dish or bowl and toss in the chopped Spring onion. In a separate small bowl combine the tamari, maple syrup, garlic and ginger and whisk together. Pour mixture over mushrooms and onion, combine well and set in fridge for a minimum of 15 minutes (or longer if you have time).
In a large skillet melt 1 tbsp of coconut oil or butter over medium heat. Pour in mushroom mixture and saute until the mushrooms are cooked through (approx 10-12 minutes).
Serve over a bed of baby kale (1 cup per serving) + top with fresh mint and optional grated Romano cheese.
Enjoy!
Sign-up for updates!
As a BONUS, I'll send you a copy of my Hip, Healthy & Holistic Makeover Guide to get you started.