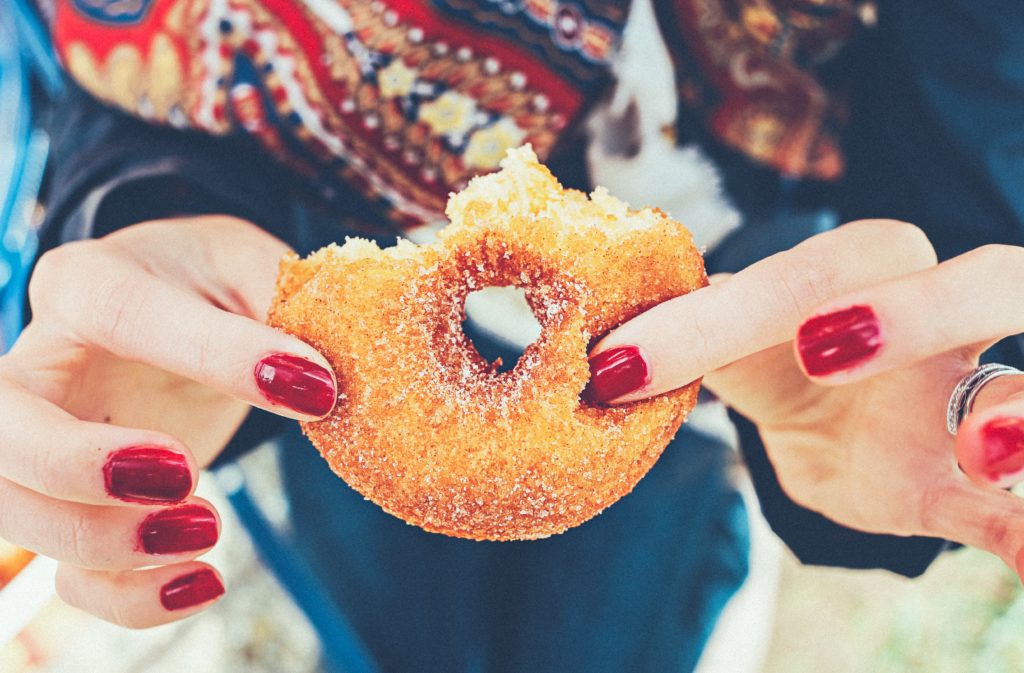 These days it seems almost the norm to be eating a "free from" something diet, whether it be dairy, gluten, sugar, or something else.
It seems everywhere you turn someone is promoting their detox program or sugar-free challenge, and while these types of programs definitely have a place, this isn't quite what I'm talking about here today.
Don't get me wrong, giving your body a break from less than ideal foods is a great step for igniting new healthy eating habits and patterns, and helps us develop a greater awareness of our food choices – not to mention the side benefits of perhaps feeling lighter, more energized, more clear-headed, and just overall healthier.
Here I'm referring to an Elimination Diet as a therapeutic tool to help you uncover specific food culprits or sensitivities that might be contributing to unpleasant symptoms such as bloating, digestive upset, constipation, loose stools, cramps, IBS, skin problems, and any other imaginable symptom you may be experiencing.
When it comes to food sensitivities it can sometimes be challenging pinpointing exactly what's causing the issue, because unlike an allergic reaction where the effect is often immediate, sensitivity symptoms can take a bit longer to show up as the culprit travels through the full length of your digestive tract, and only when it reaches a certain point may symptoms appear. This can be highly dependent on your transit time as well, aka how long it takes for food to travel through your digestive tract from chewing it all the way to eliminating it.
An Elimination Diet, in the sense I'm talking about here, is:
An opportunity to gather information about foods that might be triggering your symptoms.
Short-term: generally anywhere from 2 to 6 weeks depending on the symptoms and the food being eliminated (but it can be shorter or longer).
A period to alleviate symptoms and determine food triggers.
3 Steps (discussed in detail below), including a Reintroduction phase and a Personalization Phase, in addition to the Elimination Phase.
But first…
Do You Even Need to Do an Elimination Diet?
It can be really easy to get overly rigid and dogmatic around the idea of elimination diets, and some people take the whole concept a little bit too far.
In fact, just the idea of going on an elimination diet can lead to obsessive thinking about food and feelings of deprivation in some people.
When I work with the women in my programs, the last thing I want to do is impose unnecessary restrictions on their diet. In fact, I want them to be able to enjoy the most varied diet possible while simultaneously being free of nagging and uncomfortable symptoms.
That's the sweet spot!
But getting to that intersection may require a little short-term restriction in the form of "investigative work" to get to freedom over the long-term.
The good news?
When it comes to food it's rarely ever so black and white, unless you have a severe food intolerance (i.e. gluten in the case of Celiac Disease) or a severe food allergy that cause reactions in even minute amounts.
What's Your Starting Point?
For many people, including many of the women that I work with, doing an elimination diet is NOT the first line of defense.
In fact, there are a lot of other changes that can often be made first with respect to diet and eating patterns/habits before taking that route.
For example, when working with women who suffer with IBS, I can help them upgrade their diet significantly and get relief from symptoms without having to go on a full Low-FODMAP diet (which can be quite restrictive).
For many people, it's a question of quantity and/or quality of the food being eaten.
This can be summarized perfectly by the Bucket Analogy.
For example, if somebody who eats a lot of foods made from wheat (i.e. flour products, bread, cereals) rather than eliminate wheat entirely I may recommend higher quality products such as those made from sourdough or sprouted grain (or even wheat-free options) which can be easier to digest.
Or in the case of somebody who consumes a lot of milk and milk products – perhaps it's giving up drinking milk as a beverage and instead focusing on quality dairy products like organic kefir, unsweetened yogurt, goat's cheese, and butter in tolerable amounts.
Believe it or not, some people may even benefit with an elimination period of eliminating foods in general (wrap your head around that one!) because it's cause for crazy-making and can lead to disordered eating behaviours and obsessive thoughts around food, interfering with other aspects of their life. Obviously this is very individual, but worth mentioning.
Types of Elimination Diets
You might give up one or more of the following, depending on your specific symptoms:
– Foods High in FODMAPs (certain short-chained carbohydrates that are poorly digested/absorbed in the small intestine contributing to IBS symptoms in some people)
– Gluten
– Sugar
– Dairy (Lactose)
– Nightshade Family
– Allergenic Foods (i.e. Seafood, Eggs, Wheat, Cow's Milk, Soy)
– Gastric Irritants (Coffee, Alcohol)
– Processed Foods/Refined Sugar
Note: The last category is difficult to re-challenge because it can encompass any and all different types of foods. If you eat a lot of wheat, sugar, and dairy, particularly in their processed-form, you're likely going to notice a significant difference in how you feel if you were to give all of these things up for a period of time – obviously a good enough reason to do it but you won't necessarily be able to pinpoint the exact culprit (if there's even one).
It many cases it really is just a question of quantity. The Bucket Analogy (mentioned earlier) is the perfect example of this – when your bucket becomes too full, your symptoms spill out all over place. Lighten your overall load and they start to disappear.
3 Steps to an Effective Elimination Diet
#1 Elimination Phase – After choosing what you're going to eliminate, you refrain from consuming that food for a set period of time. I usually recommend a period of 2 -6 weeks depending on the food/substance.
Usually we know if there are certain foods or substances that we overconsume in our diets, and we may even suspect a certain food (or food type) is contributing to our symptoms. This is usually a good place to start.
#2 Re-introduction/Re-challenge Phase – This phase can actually be harder than the first step because it requires a bit of strategy. The more foods (or categories of foods) that you gave up, the longer this period will take.
The key here is to be systematic and methodical in your reintroduction.
If you give up a bunch of foods for 30 days and feel great afterwards, but then start reintroducing them all at once, you won't know which one(s) was causing the issue for you.
You want to test one eliminated food (or family of food) at a time and in varying amounts over a few days to see if you notice any symptoms.
Sidenote: The Low-FODMAP diet is bit trickier in this regard, and I recommend working with a nutritionist who is experienced in this area. Keep in mind though that it's often not the first place to start for most people.
#3 Personalization Phase – Based on your findings you can customize your diet to your unique needs and preferences. Once you know which foods trigger your symptoms, you can continue to either limit them or modify the portion size to suit yourself. Since food sensitivities usually have a cumulative effect, you may be able to eat small amounts of your "trigger foods" as long as your total overall load is low (i.e. refer back to the Bucket Analogy).
There you have it!
Have any questions?
Put them in the comments below and I'll do my best to answer them!
Struggle with IBS or Digestive Complaints?
Get my FREE 5 Day Course!