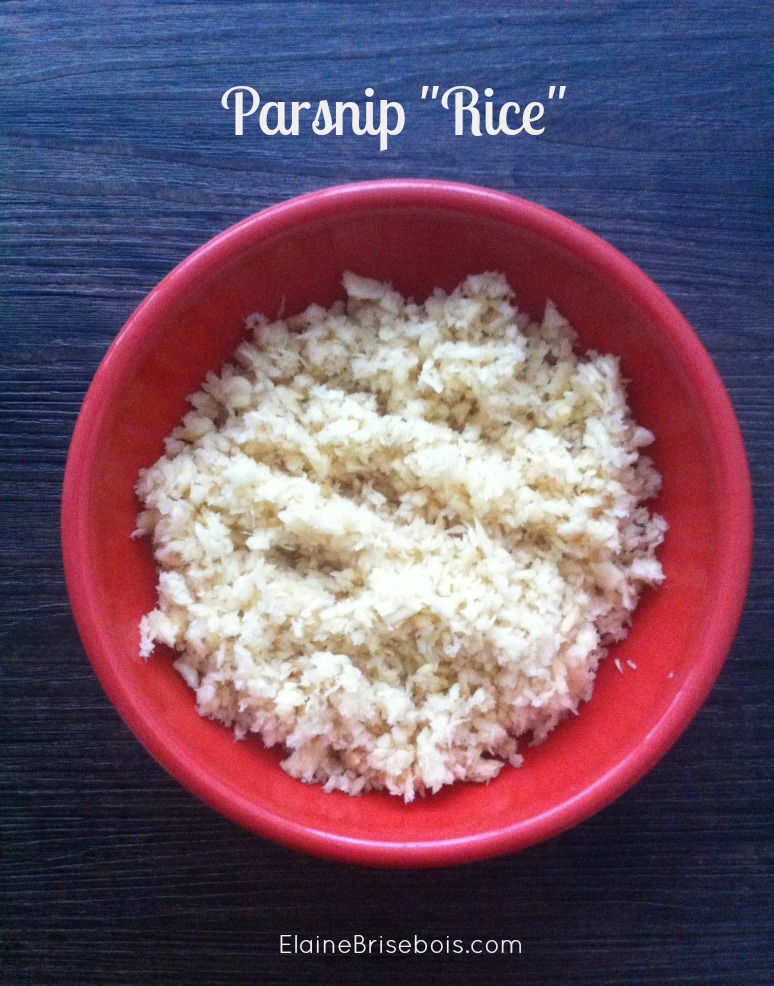 One really easy way to cut back on grain (and gluten) in your diet is to get creative with your vegetables. I've talked about zucchini noodles, spaghetti squash pasta, and cauliflower crust pizza, but one of my latest obsessions is making rice out of parsnips!
Never tried a parsnip, or, not exactly sure what a parsnip looks like?
Parsnips are a root vegetable closely related to carrots. In fact, parsnips pretty much look like a paler version of a carrot with a slightly sweeter taste. And lucky for you (and me), they're in season right now!
What I love about parsnip "rice" is that it's so versatile. You can use it in place of rice in any recipe to lighten up a dish and make it a truly vegetable-centric meal. Throw in some protein of your choice to make it a satisfying main entrée (as I did), or feel free to have it on its own as a side-dish. You can also try out numerous variations of this recipe by using different vegetables, seasonings, and spices.
Recipe: Vegetable Fried Parsnip "Rice" with Roasted Chicken
Serves 2
Ingredients
2 large parsnips, peeled and chopped (makes approx 2 cups)
1Tbsp of coconut oil
1 cup of mushrooms of choice, sliced
1 yellow onion, chopped
1 small zucchini, chopped
1-2 cloves of garlic, minced
1 tsp of grated ginger
pinch of sea salt
*roasted chicken (approx. 1 cup shredded) – optional
*always buy the highest quality animal products you can afford, and from a trusted source*
Directions
Parsnip "Rice"
Throw parsnips into a food processor or high-powered blender such as a Vita-Mix and process until consistency looks like rice (about 30-60 seconds). Place parsnip "rice" in a bowl and put aside.
In a large skillet heat coconut oil over medium heat. Add in mushroom, onion, zucchini, and any other vegetable of choice and sauté until soft (about 5 minutes). Add in ginger and garlic and cook for another 1-2 minutes. Stir in reserved parsnip "rice" + sea salt and cook for another 1 minute. If your skillet becomes dry add a splash of water. Lastly, add in roasted chicken and cook an additional 2-3 minutes.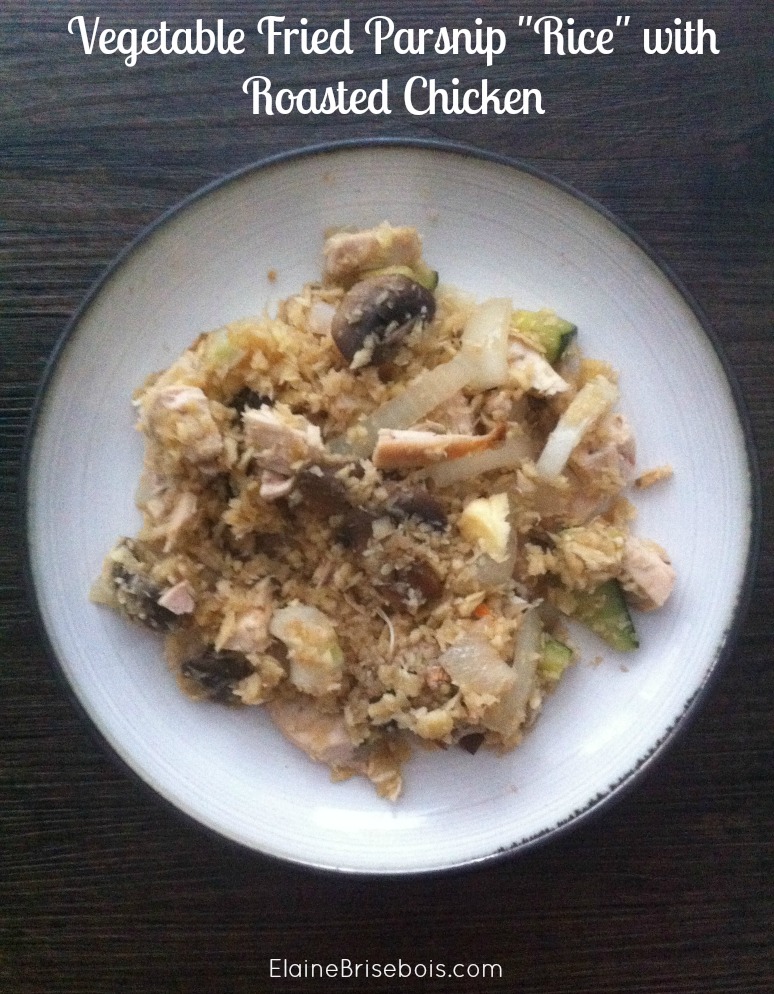 Enjoy!
In the comments below, share with me your favorite dishes using vegetables in place of grain. Would love to hear your ideas!
Sign-up for updates!
As a BONUS, I'll send you a copy of my Hip, Healthy & Holistic Makeover Guide to get you started.