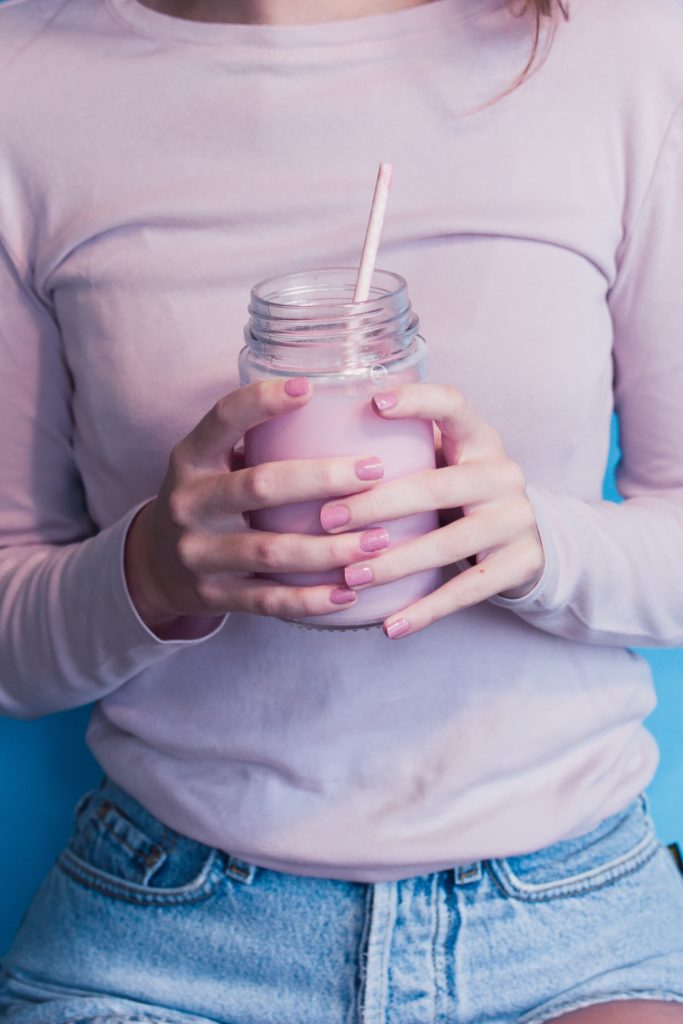 A few days ago I ate a piece of cake.
I know. Ground breaking.
I do have a point though so please bear with me.
As I watched the cake being sliced and passed around, it would have been all too easy for me to decline.
But the truth is, it looked really good. So in the spirit of celebration and sharing in the special milestone, I ate the cake.
And I felt fine.
No energy crash, no digestive discomfort, no desire for more sugar later on in the day (or the next), and no noticeable symptoms in my body (i.e. digestion, skin) the days following. Most importantly though – no drama or guilt associated with eating the cake.
I boil much of this down to having a relatively empty bucket.
If you're wondering what the heck I'm talking about, allow me to explain.
Enter: The Bucket Analogy (in all its fine glory)
I learned this little gem many years back when I was first studying nutrition and holistic health, and if you've ever worked with me in my private coaching practice you've likely heard me reference it at some point or another because it serves as a beautiful illustration (in my opinion, anyways).
Okay, stay with me.
Your body is like a bucket…
To start, visualize a bucket with an out spout or "drain" at the bottom.
This one kind of works, but imagine a larger out spout at the bottom, or multiple out spouts.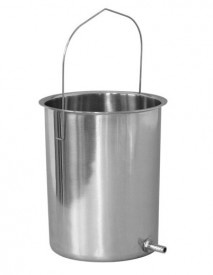 Now imagine pouring water into this bucket.
As the bucket starts to fill up, the water naturally drains out the bottom of the bucket through the out spout.
It's really quite a nifty little system actually, because in this case we're not looking to accumulate water because we don't want our buckets to become too heavy for us to carry around, nor do we want our buckets to overflow and spill all over the place.
From the day we are born and as we progress through life interfacing with the world around us, we continue to fill up our imaginary bucket with this imaginary water.
What is this imaginary water actually made up of?
So glad you asked ;)
The Contents of the Bucket (in a nutshell)
Allergens/Sensitivities (food, environmental)
Various Toxins (pollution, industrial, water, food)
Diet/Lifestyle choices
Infections (bacterial, viral, fungal, parasitic)
Stress (physical/emotional)
Trauma (past/present)
Genetics
So in other words, basically anything and everything that comes into our life experience can ultimately contribute to the content (and weight) of our bucket.
When we're born, we enter this world with a relatively light load and then we start to fill'er up as we go about living our life (by the way we all have different size buckets – no two buckets are exactly alike!).
You would think babies are born with empty buckets, but according to the Environmental Working Group this isn't quite the case. In one study there was an average of 200 industrial chemicals and pollutants found in the umbilical cord blood of newborn babies.
I know, frightening.
Don't worry though, it's not all doom and gloom.
This is where the 2nd part of the bucket analogy equation comes into effect.
Next up: The Out Spout, aka the Drainage System
Naturally we want to have an efficient and well-functioning drainage system in place so that our buckets can keep up with the demands of our world.
This "drainage system" is actually our body's detoxification system and it's comprised of all of the organs involved with processing and eliminating. This includes our lungs, skin, lymph, liver, kidneys, bowel and digestive system as a whole.
We eliminate through our breath, sweat, urine, and bowel movements (I know, sexy talk).
So what happens if our bucket starts to fill too rapidly and the drainage system can't keep up?
We'll have an overflow of course, or perhaps a flood in more extreme cases!
This spillage = your symptoms
The bucket (actually your body) literally can't handle anymore and your symptoms start to spill out everywhere.
Speaking from a dietary perspective, this is why you might be able to handle varying amounts of "sensitive" foods throughout different periods in your life.
For example, maybe you can handle a little bit of wheat here and there without any noticeable symptoms, but as soon as you start eating it at breakfast, lunch and dinner, you may start noticing that you're not feeling so hot.
Or you eat the cake, but then you go on to eat the ice cream and the doughnuts too. And drink all the wine. Oh, and you're also dealing with some pretty heavy stuff in your life, and all of a sudden (or so it seems) you've gone and spilled your bucket all over the floor and no amount of mopping will stop the flood of symptoms.
This is of course a more obvious example but it demonstrates a great point: diet is rarely black or white.
Sometimes it's not a question of having to eliminate a food completely from our lives, but just a matter of not overeating it (not rocket science, I know).
So as you can see there's actually two critical parts of this bucket analogy that we need to address:
1) Those things that fill up our bucket (aka our bucket-fillers)
2) Making sure we have an efficient, and smooth-running drainage system that will ultimately keep up with what we're throwing in
I know of course it's not quite as straightforward and simple as I describe above.
Sure, there are those obvious bucket-fillers (i.e. cigarette smoke, alcohol, pollution), but there also inconspicuous ones too – like sneaky chemicals in our food, personal care products, and household cleaners, or even toxins our bodies produce internally. Even so-called healthy foods can create unpleasant symptoms based on the microbes in our gut, and until our gut health gets sorted out, we may have to limit certain foods that once gave us no issues at all.
Enter my role as a nutritionist.
Not only do I guide you in pinpointing and limiting all of those things that fill-up your bucket too rapidly, but maybe more importantly, I also help to ensure your "drainage system" is well-functioning, because I know that you're not living in a hermetically sealed bubble closed off from the real world.
This is where diet, supplementation, fine-tuned digestion, and other lifestyle habits and practices come into play.
Because at the end of the day?
I'd love for you to be able to enjoy a piece of cake from time to time too without your whole world going up in flames.
I know, I know, a little bit dramatic, but it helps drive my point home.
When you're really able to tune into your body and learn its language, you usually know when things are running smoothly, or when the bucket is fuller than ideal (relatively speaking, of course) and some changes need to be made in your life.
You can really only gauge the water-line based on how you're feeling in this moment, on your lifestyle and dietary choices you've been consistently making, and by reading the language of your body.
Sometimes eating the cake might not be the best choice, there's no arguing with that.
Other times it just feels right (Hint: if it is, you likely won't have any feelings of guilt about it).
And on this particular day, for me, it did.
So I fully enjoyed it, and all is well in my world :)