Well another Thanksgiving has come and gone. I was home for the long weekend visiting my family in Niagara and sure enough as per usual, my mom sent me back home to Toronto with leftovers. This means that I get to eat turkey for at least a couple more days.
Here's what went down in my kitchen tonight.
Recipe – Spinach Salad with Turkey and Fresh Beets
Ingredients
Spinach, turkey, beets and any other vegetable in your fridge, tossed together in a tasty vinaigrette. My salad also included spring onion, carrot, mushrooms and chopped parsley, but you can add anything your heart desires. Anything goes really.
Vinaigrette
1 tbsp of balsamic vinegar
2 tbsp of olive oil/flax oil combo
1/2 tsp of ground mustard
1-2 cloves of fresh garlic
1/2 tsp of  raw honey
Mix together and drizzle over salad. Yes, it's that simple!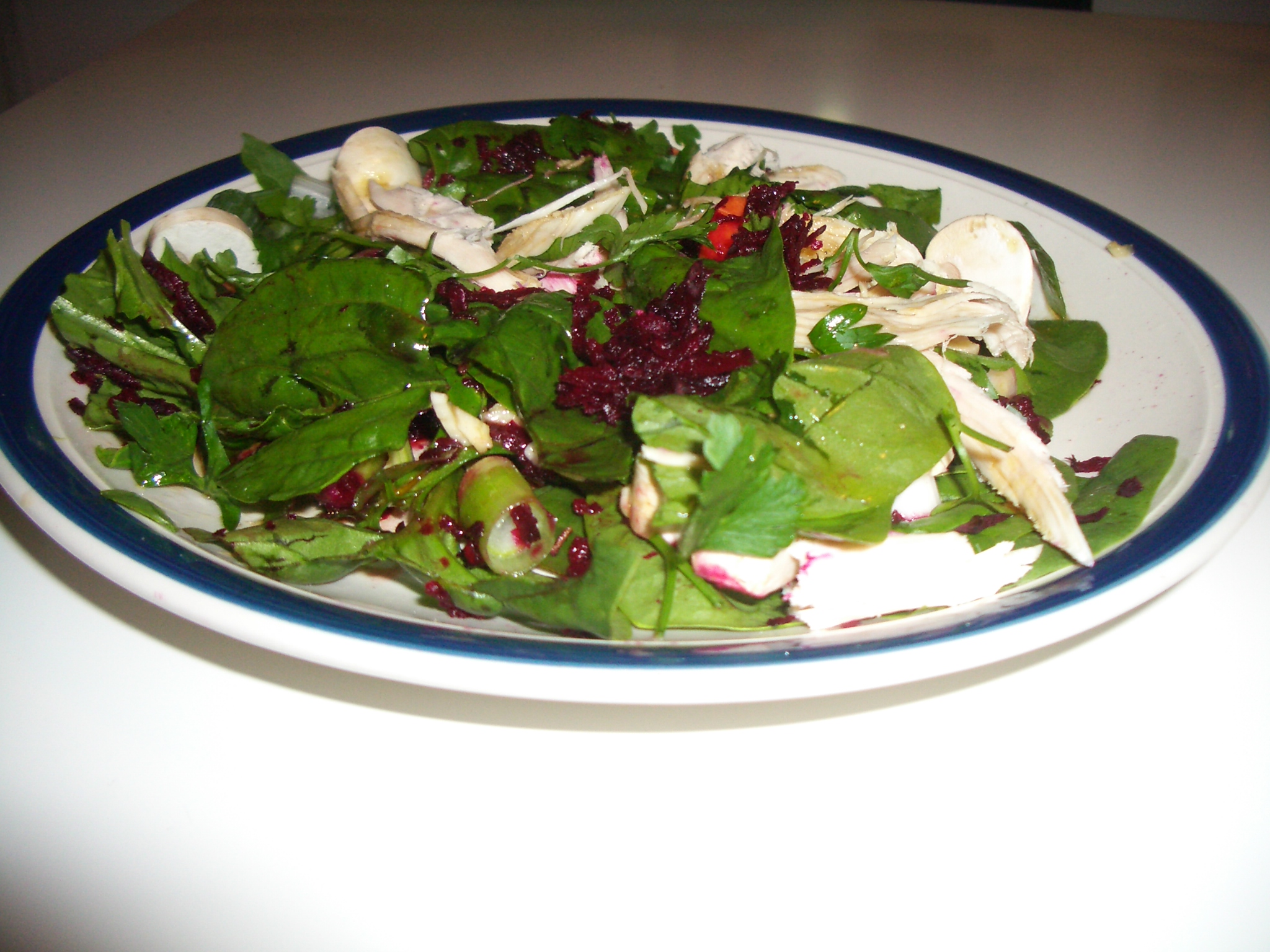 Can you say healthy and delicious? Absolutely!
Sign-up for updates!
As a BONUS, I'll send you a copy of my Hip, Healthy & Holistic Makeover Guide to get you started.