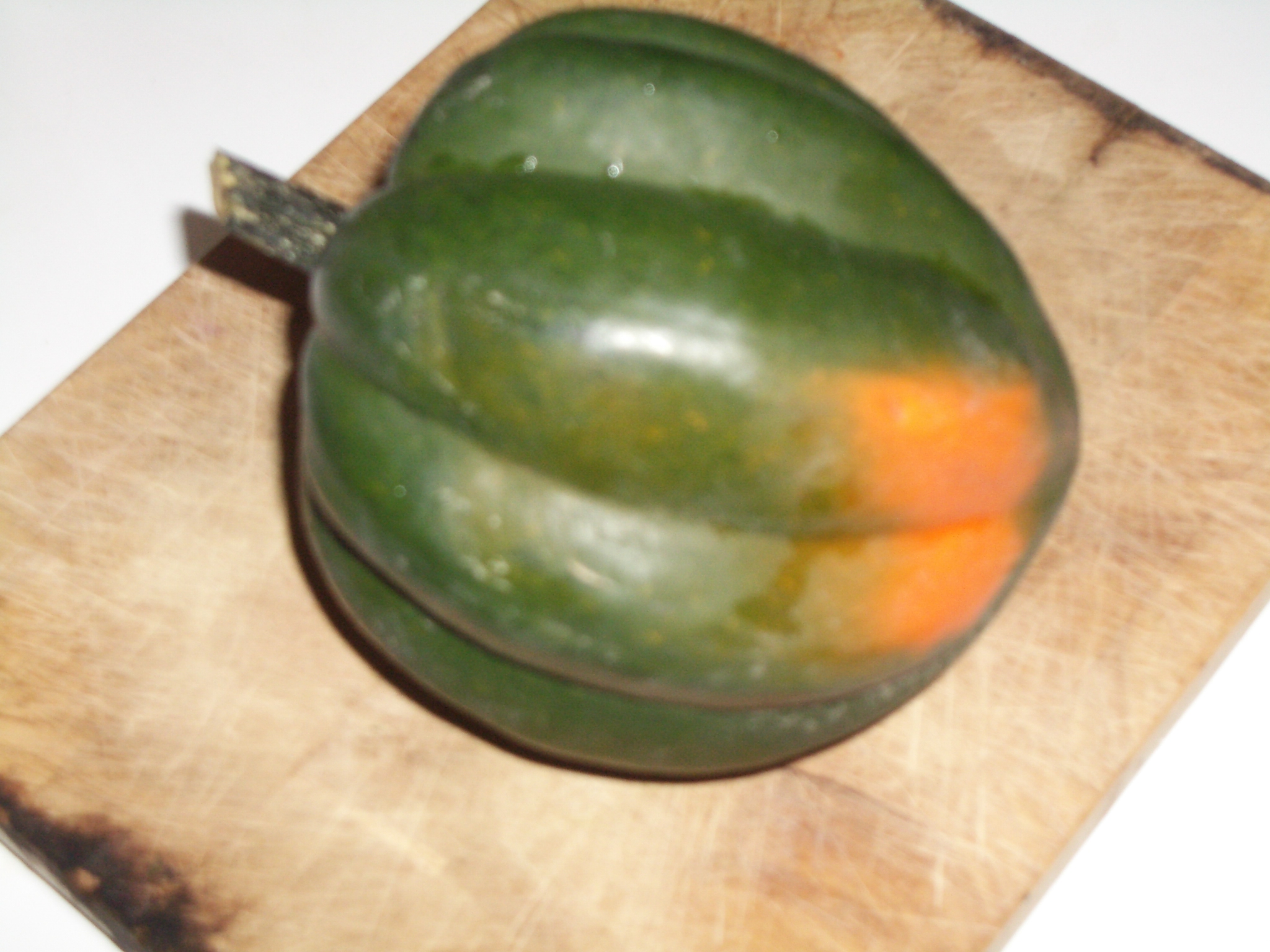 It's been brought to my attention that I talk about squash a lot. I can't deny this because it's absolutely true! There's probably not a nutrition consultation that goes by where I'm not telling one client or another about the deliciousness of winter squashes, including spaghetti, butternut and my latest fave – acorn squash. If you caught me on Breakfast Television (Toronto) on Monday, you would have even seen me with an acorn squash in hand spreading the love!
Why do I love these winter squashes? Put simply they are nourishing, satisfying, and starchy, making them the perfect replacement for grain.They also breakdown seamlessly in the body, making them a lot easier to digest than grain. In my opinion, most people could do with replacing much of their grain products like bread, pasta, rice and such with starchy veggies like winter squashes and sweet potatoes (another one of my absolute faves).
Never bought a squash before? You can usually find them right next to the potatoes or somewhere in that vicinity in most grocery stores. And if you've never prepared one before don't be intimidated!
Seeing as I'm always promoting them, I figured I'd do a step-by-step pictorial to demonstrate just how easy they are to prepare.
On the menu tonight – acorn squash!
Instructions: How to Prepare an Acorn Squash
(These instructions can be used for almost any type of squash)
1. Cut squash in half using a sharp knife.
2. Removes seeds.
3. Place straight on oven rack face up OR if you have a roasting pan you can place the two halves face down.
Oven time varies but I find 30 to 40 minutes in a preheated oven at 375 degrees does the trick.
4. Remove from oven. Feel free to top with a little organic butter, sea salt and cinnamon as pictured below. Just scoop straight out with a spoon. No dish required!
The perfect comfort food for cool winter nights.
Enjoy!
xo Elaine
Sign-up for updates!
As a BONUS, I'll send you a copy of my Hip, Healthy & Holistic Makeover Guide to get you started.