Summer is officially here in the Northern Hemisphere! Well technically it starts this evening at 7:09 pm (EDT) but let's not get lost in the minor details;)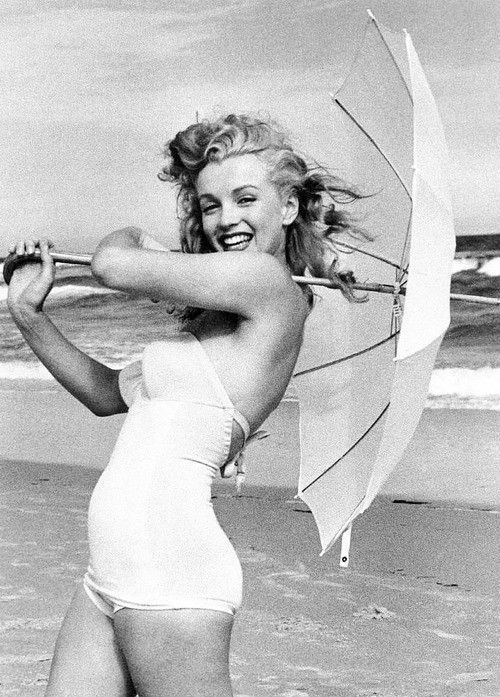 If today's temperature is any indication of what's in-store for us here in Toronto I can tell you that I'm going to be sipping on a lot of coconut water throughout the summertime.
Coconut water, also known as "nature's sports drink", is brimming with important electrolytes, particularly potassium, that our bodies lose through times of intense sweating – especially during exercise and/or hot weather conditions.  As I tell all my clients – ditch the Gatorade loaded with refined sugar, additives and artificial colours and go straight for the coconut water!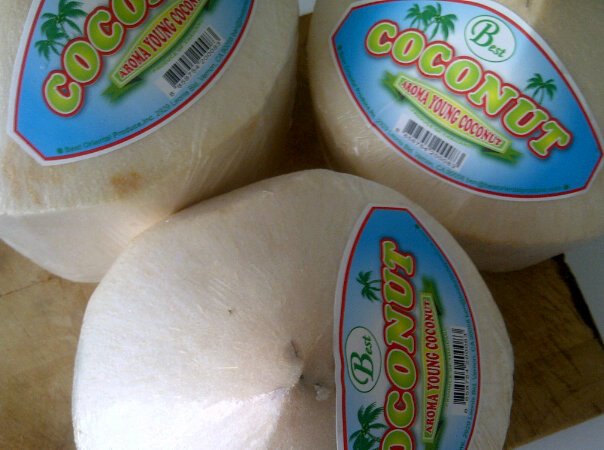 In fact, if you're close by a Sobey's they have a great deal on at the moment – 3 young coconuts for $5.00.This is a steal if you ask me considering some places retail for around $5.00 a pop. And getting to a Chinatown isn't always a viable option for some where oftentimes they have the best deals. I actually found a little retailer near me that sells them for $2.99 – a pretty good back-up. Of course nothing beats lying on the beach in Thailand and having someone crack open a fresh one for you, but we have to make do with what is accessible to us.
Fresh is always best but if you don't have access or you're not inclined to crack one open yourself for fear of losing a finger, there's the option to buy bottled coconut water as well. Just be sure to buy pure coconut water with NO added sugar or preservatives. Coconut water should be the ONLY ingredient listed. The best tasting brands I've found are Vita-Coco and Blue Monkey.
I'll still pick up the bottled variety from time-to-time (often sold in tetra-pack) if they're on special at my local health food store. However, now that I'm getting the hang of opening up the real deal (sans machete) I much prefer to buy fresh when I can. The taste is much more flavourful plus you have the bonus of scooping out the flesh or "meat" inside and making a variety of tasty recipes like coconut milk ice-cream. Or just eating it straight like I often end up doing!
And on the topic of great deals, I'm happy to be offering my June special for the remainder of the month. So far it's been quite a hit and I'm hoping that more people will take advantage of it before the month is over. I'm thrilled to hear that people are already reaping the benefits of their health goals and summer has just begun!
Happy Summer Solstice to my friends in the Northern Hemisphere:)
Elaine
Looking to lose weight this summer? Check out my up-coming 6-week workshop. Just one week left to register!
Sign-up for updates!
As a BONUS, I'll send you a copy of my Hip, Healthy & Holistic Makeover Guide to get you started.