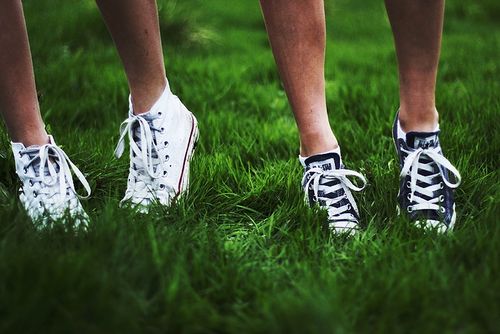 Not to jump the gun but things have been heating up around here!  Spring is in full bloom here in Toronto but given the gorgeous long weekend we just had I must say it felt a bit more like summer. I'm not complaining though!
Since everything in nature is cyclical, it's no surprise that we naturally gravitate towards lighter fare when the weather warms up. Hey, nobody wants to feel weighed down by their body when the sun is shining brightly and beckoning to come play outside!
I find myself craving more fruit and fruit-based meals, along with various blended smoothies and concoctions in these warmer months. With the changing seasons comes a whole new cornucopia of fresh local produce – plump berries, juicy peaches, vine ripened tomatoes, summer squash, string beans, sweet corn and the like! I can appreciate these natural cycles because it keeps things interesting and I never get bored with my food.  I know once the cooler weather rolls around again I'll naturally start craving hearty root vegetables and warming soups. Fresh vegetables are always on the scene though regardless of time of year!
As a nutritionist, I'm often telling my clients to eat veggie-centric. And I usually follow that up with "no, that doesn't mean you have to go vegetarian" – just to clarify. See the "vegetable-centric" way of eating discludes nobody, so whether you're a vegan, vegetarian or meat-eater – everyone can benefit from more fresh veggies!
I've never really been a big fan of labels especially when it comes to diet, and although I don't personally feel the need to label the way I eat, oftentimes once people who don't know me find out what I do they are curious to know how I eat. I almost always describe my diet as vegetable-centric. With the exception of some goat's cheese, eggs and the occasional piece of fish, I eat very little animal foods. But I might add that I'm in no way regimented or dogmatic about this and if the occasion were to arise where I felt so inclined I would certainly check in with myself, listen to my body, and at least make the choice consciously, and choosing the highest quality I could get given the circumstance.
I also prefer the term "veggie-centric" to the popular "plant-based" diet descriptor since that could imply one is eating a lot of grain, heavy nut & bean concoctions, and just a small amount of fresh veggies, which for me isn't the case. Sure, I pepper my diet with the higher quality of these things but vegetables are still the shining stars of the show. The true health generators!
I choose to eat this way because I want to feel light in my body and not weighed down by overly dense meals. I also practice food combining and adhere to proper food order so that my digestive system can function at its peak during the daylight hours when I'm my most active and need the energy. Having come from a history of digestive issues myself, I truly appreciate this way of eating.
If vibrant health is your goal, then deep cellular cleansing is your ticket there (keeping in mind that like nature, the journey is more cyclical than linear).This can only be accomplished when you feed your body lots of fresh living food (i.e. fresh veggies and their juices), give your body a rest from digestion by avoiding difficult to digest foods and food combos (and not overeating), and getting plenty of exercise, deep sleep, fresh air and sunshine. I think it goes without saying that you also need to stop accumulating more waste in the form of unfit foods & substances, and paying attention to eliminating the waste that has already lodged itself in your body by supporting all of your body's eliminative organs (i.e. bowel cleansing, deep sweating, etc).
Seeing as spring is the time for renewal and regeneration I'm currently offering my detox coaching program at a special discount for the rest of the month. This is your chance to learn how to detoxify and cleanse your body the right way with me as your personal guide.
Looking for a fresh and detox-friendly lunch or dinner option? Look no further!
Spring Fling Salad
Combines the fresh flavours of peppery baby arugula, sweet fennel & creamy avocado with iodine-rich dulse.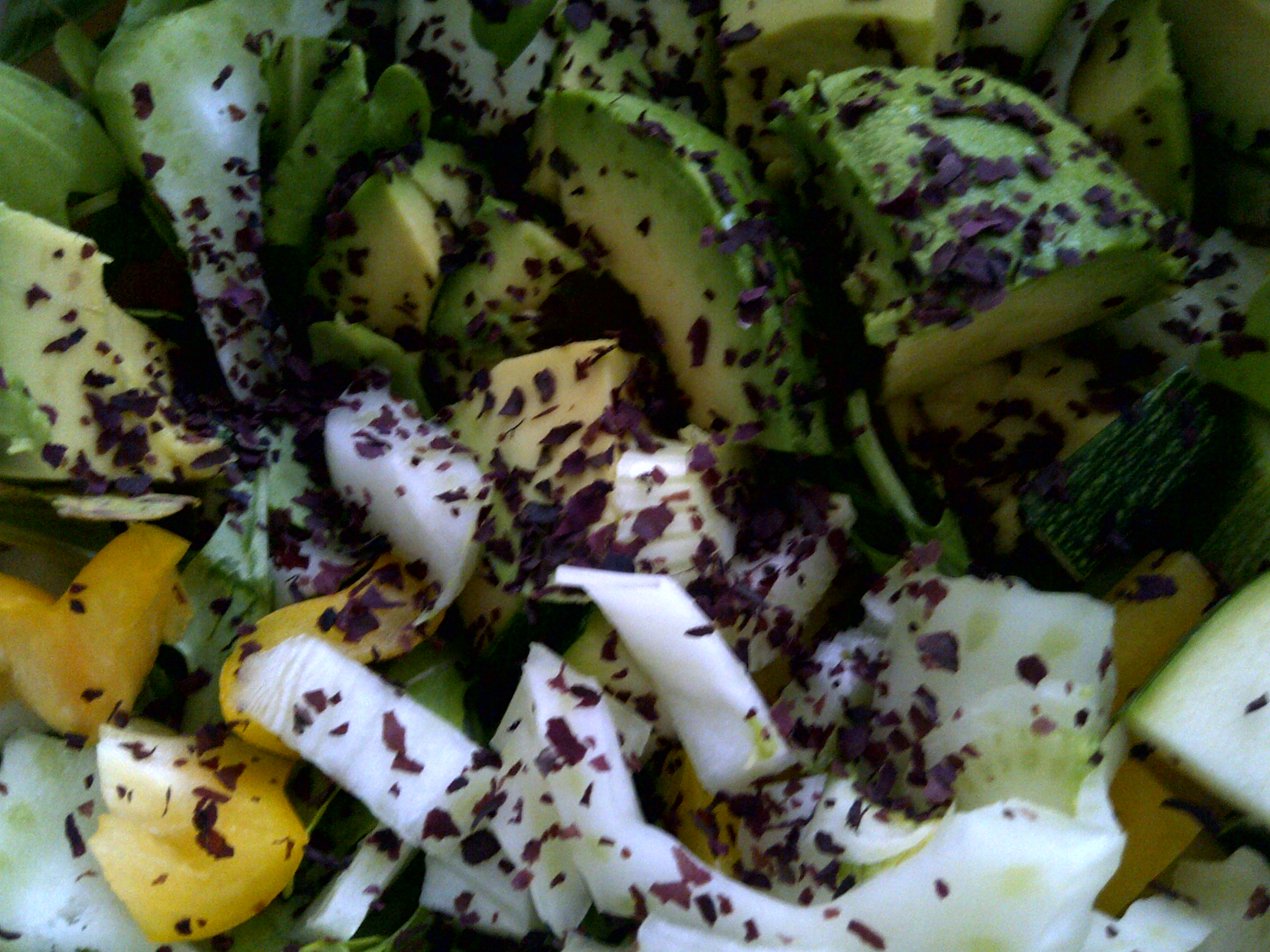 Ingredients
2 big handfuls of baby arugula
2 Spring onions finely chopped
½ cup of chopped fennel (or anise)
½ cup of chopped yellow bell pepper
1 avocado chopped
1 Tbsp of dulse (iodine-rich sea veggie)
Dressing: juice of one lemon + a touch of natural sweetener of choice (i.e. stevia or raw honey)
Toss all ingredients in a large bowl and sprinkle with dulse. Pour in the dressing and mix well.
Hope you enjoy:)
And I hope you take advantage of my detox special!
Grateful to be of service,
Elaine
(Top photo credit: weheartit, via krisssyblogg.no)
Sign-up for updates!
As a BONUS, I'll send you a copy of my Hip, Healthy & Holistic Makeover Guide to get you started.