Q. What do I like just as much (probably more!) as eating out at places that serve up healthy and delicious fare??
A. Shopping at places which offer a wide selection of organic and healthy food options that I can bring home and get creative with in my own kitchen!
This brings us to our last stop of the day – The Sweet Potato.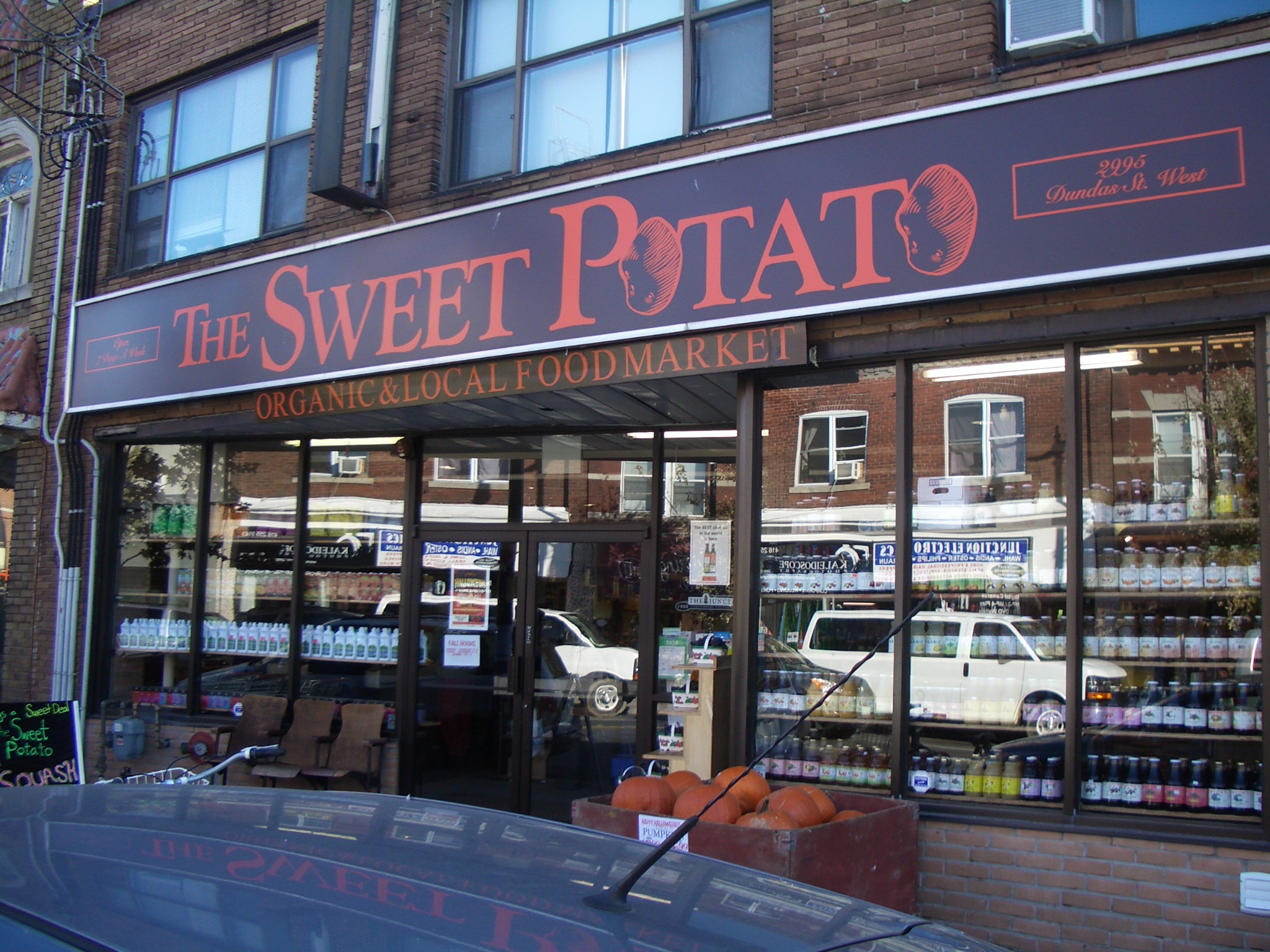 The Sweet Potato is a healthy grocery store that's a bit of a cross between an organic market and a health food shop. More than just a food store, you can find anything from cleaning supplies to beauty products. The prices are reasonable and many products are marked down lower than what you would find in some of the bigger chains. This is to be expected though seeing as their tagline is "Natural Foods…Sweeter Prices!"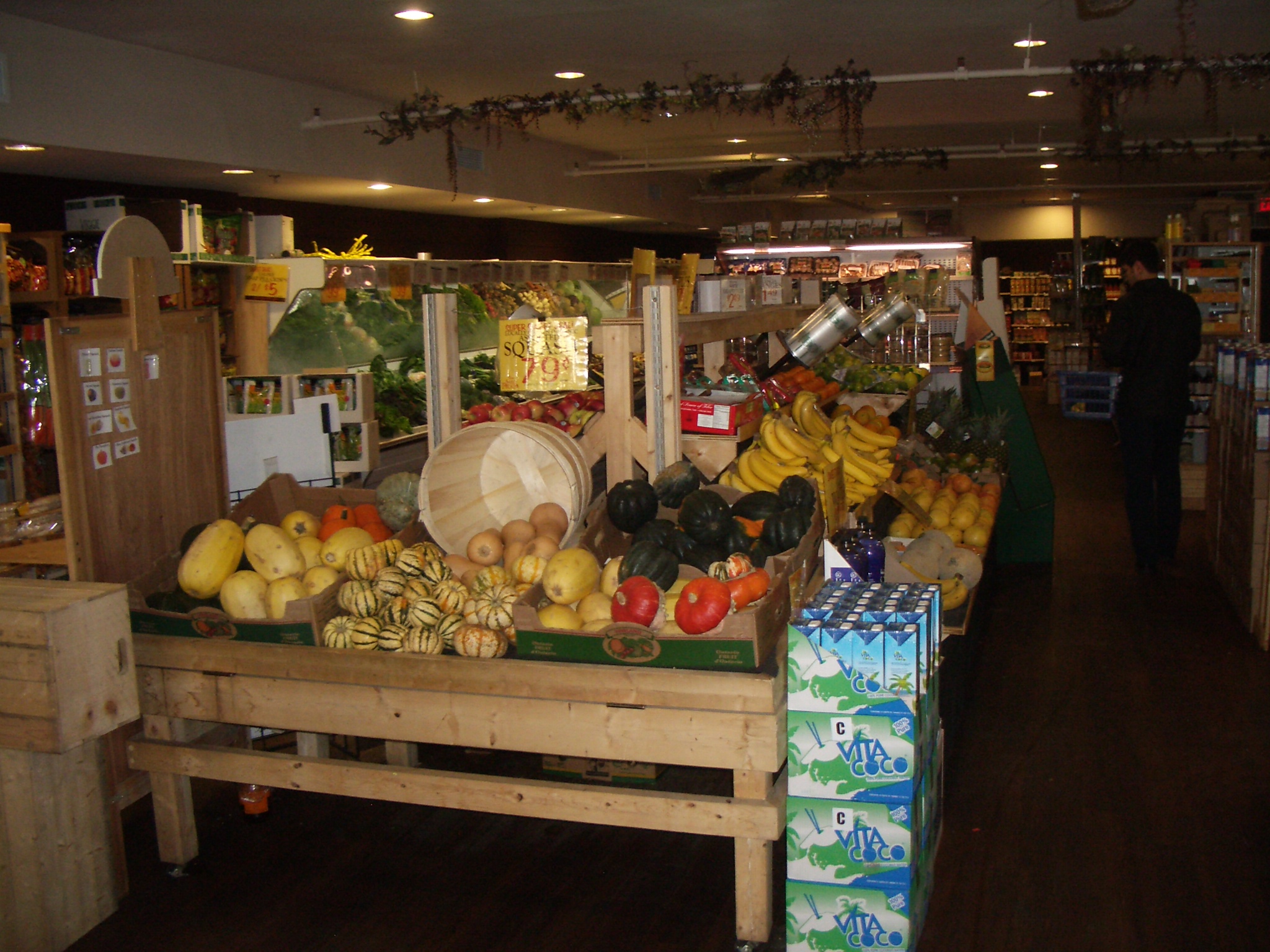 We didn't really stop in to do a full grocery shop, more so just to check the place out and peruse the aisles. I did however leave the store with a new jar of coconut oil that was on special. I like a good deal!
I have to say, if I lived in the Junction I would definitely make this one of my regular shopping destinations. And the next time I am back visiting the neighbourhood, I won't hesitate to stop in.
The Sweet Potato | 2995 Dundas Street West, Toronto
This brings our Sunday afternoon Junction day trip to an end. I do want to point out that in terms of food, this neighbourhood has more to offer than just the places we happened to visit. One such place is The Beet, an organic market and cafe. We had intended stopping in for a late afternoon tea but unfortunately they close their doors at 4pm on Sunday so we missed the boat. Oh well, gives me an excuse to go back! And when I do, I will definitely write about my experience.
Well that's it for this series. Stay tuned for more "Real Food" discoveries in other neighbourhoods!
Sign-up for updates!
As a BONUS, I'll send you a copy of my Hip, Healthy & Holistic Makeover Guide to get you started.