Yesterday I had a Valentine's Day lunch date with my fellow nutritionista friend Joy.  Our original plan (as I mentioned in yesterday's post) was to visit a particular little vegetarian cafe in Kensington market where neither of us had yet dined. Well actually to be fair, I had been to this place once before but only to sample their vegan ice-cream – not to actually eat a meal. In any case, it turned out that Hibiscus (our planned destination) was closed yesterday as the sign read that hung on the door. No, not for Valentine's Day but apparently they are closed every Sunday.  Grrreat! 
Not too worry though. The nice thing about Kensington market is that there are a ton of different places to nosh at, and many cater to a health-conscious crowd.  Case in point, just a few doors down from Hibiscus we ended up at Urban Herbivore.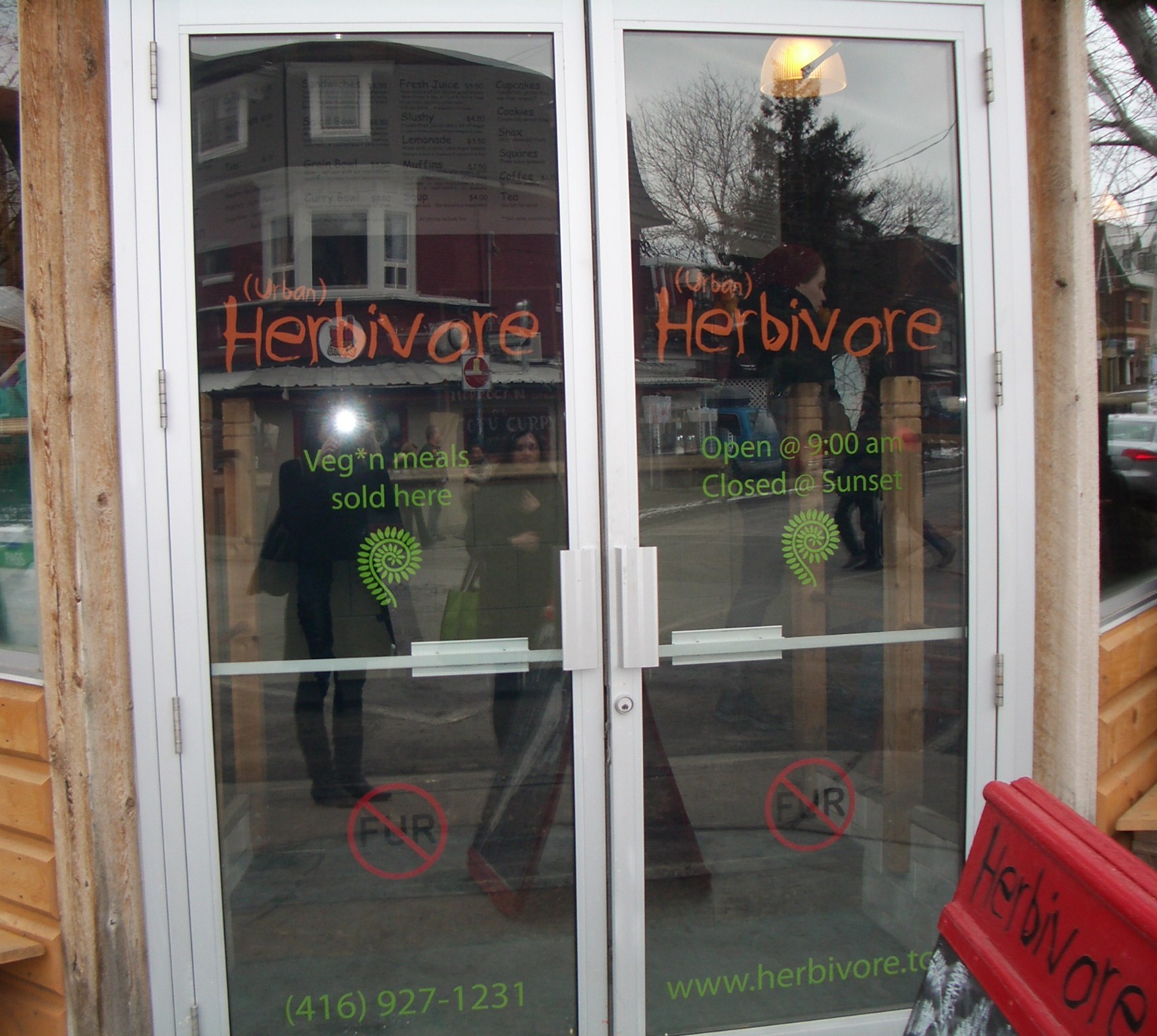 Urban Herbivore is a place that I frequent often (as does Joy) so we were both more than happy to settle for something tried and true. What this place lacks in seating it makes up for in healthy and delicious vegan fare.  On the menu they have fresh squeezed juices, salad and grain bowls with an enormous selection of toppings from which to choose, delicious sandwiches, soups and baked goods. It's my go-to-place when I'm doing a little shopping in Kensington and hunger strikes. It's also the perfect place to people watch since all of the seats face looking out the window. 
For lunch I had one of their grain bowls – a quinoa and lentil base topped with diced beets, avocado, artichokes, sesame tempeh, grilled root veggies, toasted sunflower and pumpkin seeds and drizzled with a lemon tahini dressing. So yummy and satisfying. 
While Joy opted for a salad. She had no complaints:) 
Both of us were more than happy with our selections. 
Other personal  favorites of mine are the avocado sandwich and the sweet potato & date muffins. You have to try these muffins! I've never tasted anything quite like them before in the form of a baked good. 
If you haven't checked out Urban Herbivore yet I would highly recommend it next time you are in Kensington market. Just be weary that sometimes it can be difficult to get a seat if you hit it up at the wrong time. Easier if it's just you or one other person, as opposed to a larger group. 
And if you're not a herbivore – no problem!  This place doesn't discriminate and neither should you. 
If you give this place a try it's likely you'll be back for more!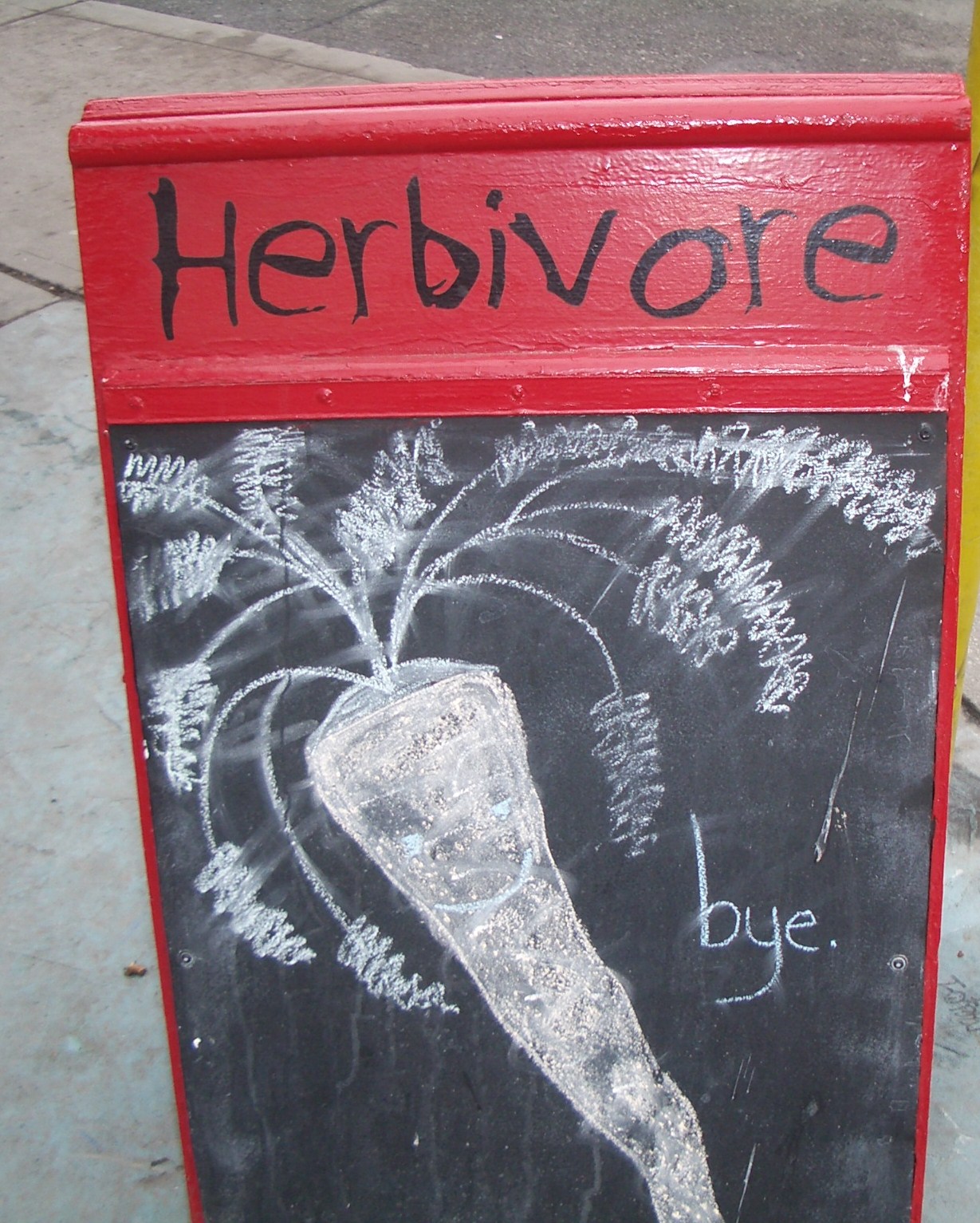 Urban Herbivore 
64 Oxford Street, Toronto
Sign-up for updates!
As a BONUS, I'll send you a copy of my Hip, Healthy & Holistic Makeover Guide to get you started.