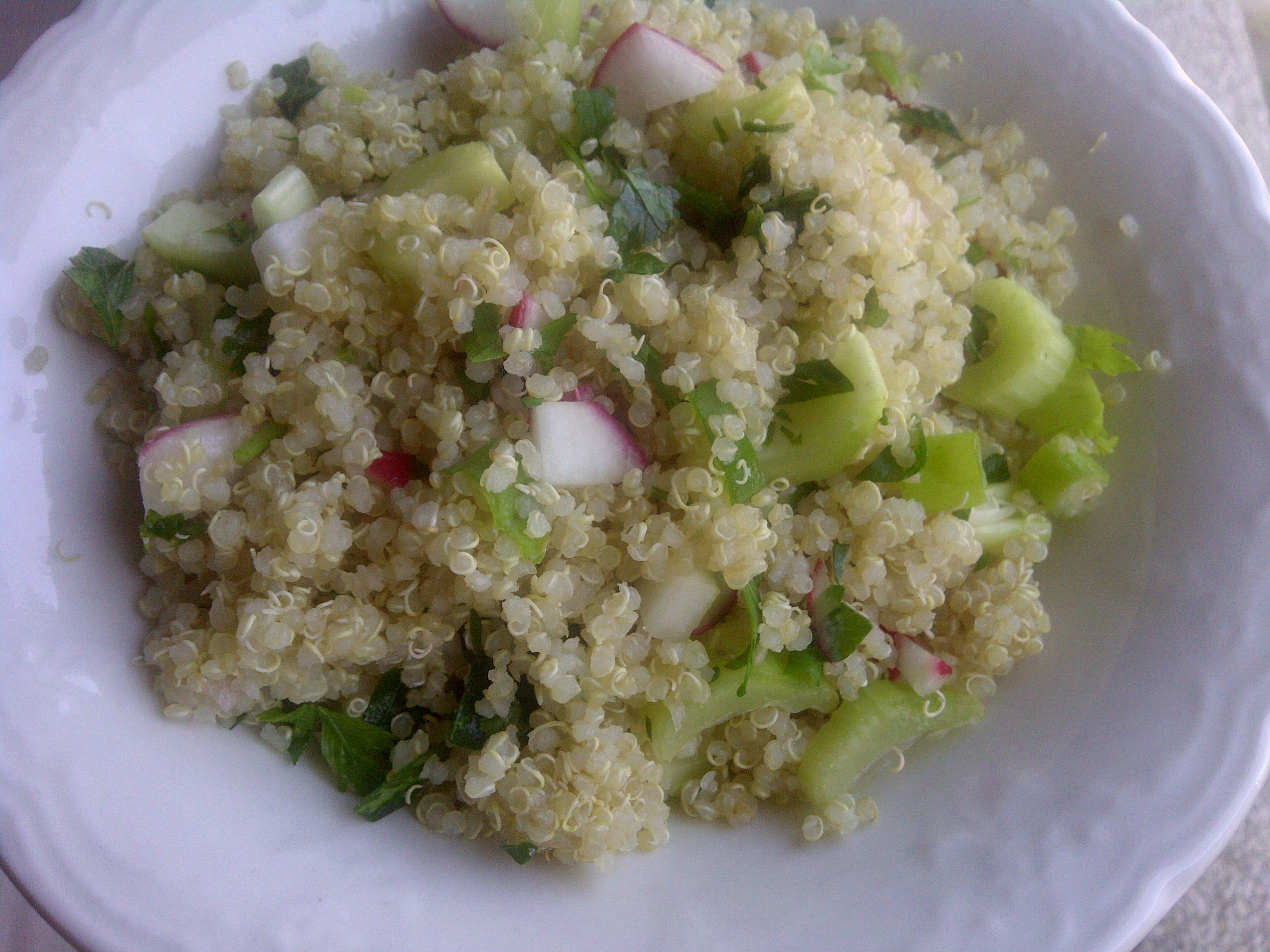 Here's one of my favourite "go-to" dishes when attending dinner parties, potlucks and the like. It's super simple to make and takes almost no time at all to prepare. Secrets out! Most importantly though, people always love it!
This is what I brought last night to a "healthy foodie" potluck hosted by a fellow nutritionist. At these types of gatherings there are usually always at least a couple of people in attendance who have one food restriction or another. Vegan? Intolerant to gluten? Bring it!!
Quinoa Salad Recipe
2 cups of quinoa cooked on the stove top per instructions. (Use 2 cups of water per 1 cup of quinoa. If the you didn't buy the quinoa pre-rinsed ensure you rinse it in a strainer prior to cooking to wash off the *saponins.)
*soap-like chemicals that interfere with digestion
5 radishes chopped
1 bunch of Italian parsley chopped
2 celery stalks sliced finely
2 spring onions sliced finely
Dressing: Juice of 1 lemon + a drizzle of Extra Virgin Olive Oil + sea salt to taste
After the quinoa has cooled, mix in all veggies and drizzle with the dressing and mix again.
Easy Peasy.
xo Elaine
Sign-up for updates!
As a BONUS, I'll send you a copy of my Hip, Healthy & Holistic Makeover Guide to get you started.