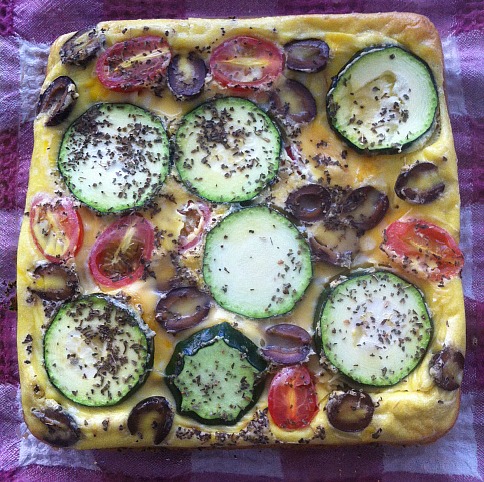 This recipe is for those nights when you get home from work feeling ravenous and want something quick and easy for dinner.
This dish takes very little time to prepare and you can keep it as simple as you'd like using whatever ingredients you happen to have on hand. As long as you have some eggs in the fridge you'll be good to go!
This recipe can be made ahead of time and then popped back into the oven to reheat. To be honest though, the time it takes to reheat isn't much shorter than the time it takes to make it from fresh, especially when you also take into account the time it takes to preheat the oven.
You can also pour the mixture into muffin tins for single serving sized portions to have on hand for quick meals or snacks. I have a few clients who swear by this!
Recipe – Crustless Quiche (serves 2 or 3)
Ingredients
6 eggs

¼ cup of cream or dairy alternative of choice

Coconut oil or butter for greasing dish

Pinch of sea salt

Veggies of choice – I used sliced grape tomatoes, zucchini, and black olives.

Goat's Cheese (optional)

Herbs (dried or fresh) of choice – I used basil
Instructions
Preheat oven to 350 F

Whisk together eggs and cream in a large mixing bowl along with sea salt.

Pour mixture into an oven safe 8" x  8" greased casserole dish

Place veggies of choice into mixture

Top with crumbled or shredded goat's cheese (optional)

Top with fresh or dried herbs of choice

Bake in the oven for approx. 20 minutes or until eggs have hardened (t

est by sticking your knife into the eggs – it should be dry)
Pair it with some fresh salad mix and you have yourself a quick, easy and beautiful meal.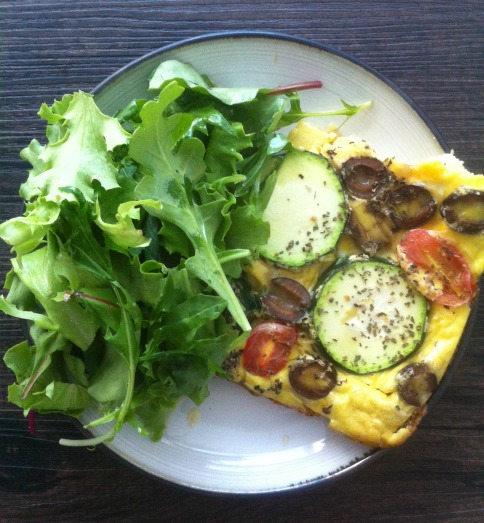 Enjoy!
Elaine