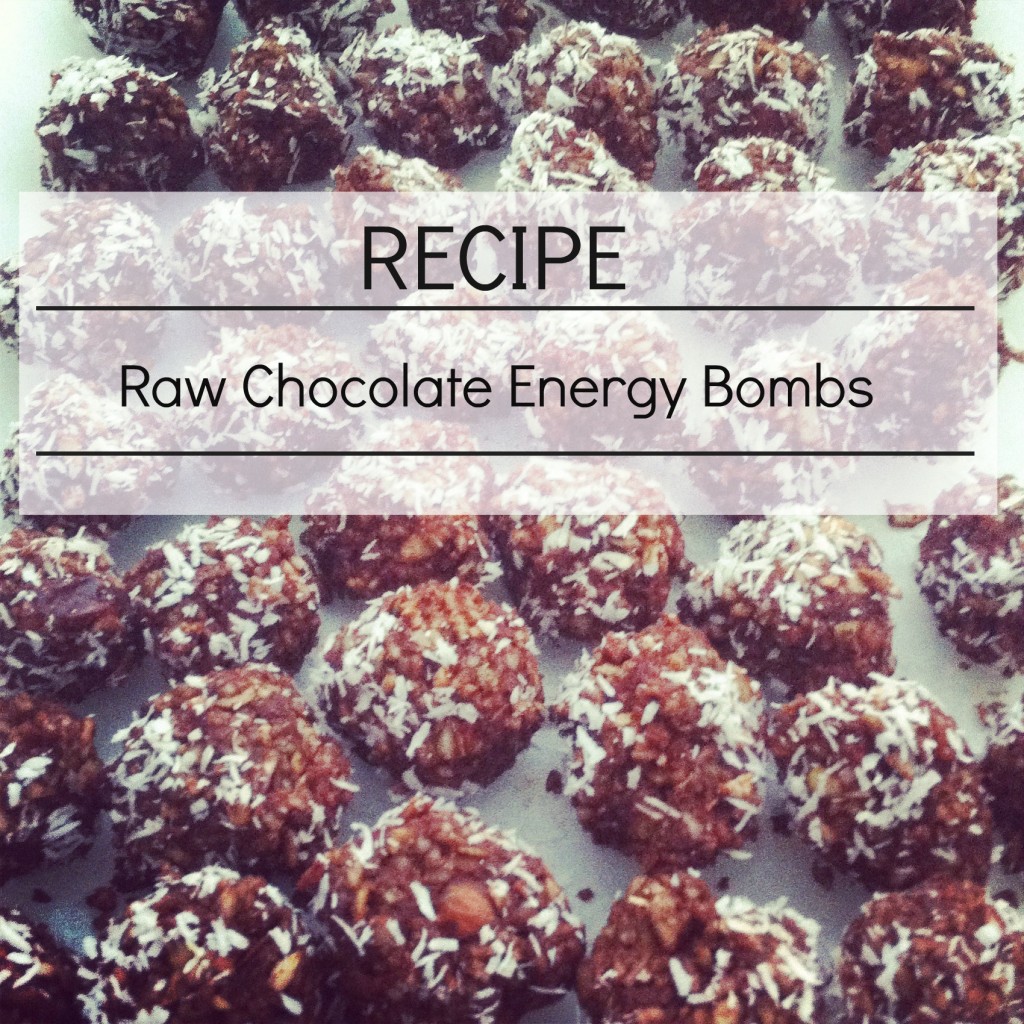 Looking for a healthy snack to get you over the 3pm slump?
Look no further!
These little bites are packed with healthy fat, protein and have no added sugars. They're the perfect little treat for curbing a sweet tooth while keeping blood sugar levels stable and providing a nice boost of energy.
They travel well too and are perfect for road trips, plane trips, and hikes. I personally love throwing a few of them in my bag for those occasions when I know I'm going to be out of the house for a while and will need something to get me through until I can eat again, like when I'm running errands or shopping. As you probably know, hunger is the antithesis to a successful shopping trip!
The variations to this recipe are endless, so feel free to swap ingredients and get creative. The ones below are nut-free so are also great for kids' lunches too.
Recipe // Raw Chocolate Energy Bombs
Ingredients
– ½ cup of pumpkin seeds
– ½ cup of sunflower seeds
– 2 tbsp of raw cacao powder
– ½ cup of chopped dates (try Deglet Noor or Medjool)
– Pinch of sea salt
– 1-2 tbsp of water
– Shredded coconut flakes or raw cacao powder for rolling
Directions
1. Add seeds to food processor, and process until finely ground. Pulse in cacao powder, dates, and sea salt and slowly add water.
2. Form mixture into teaspoon size balls and roll them in coconut flakes, cacao powder or other topping of choice, and place on a parchment paper lined dish.
3. Store in refrigerator in a sealed container for up to 5 days or freeze them to last longer.
Makes 12-15 "bombs"
Enjoy!