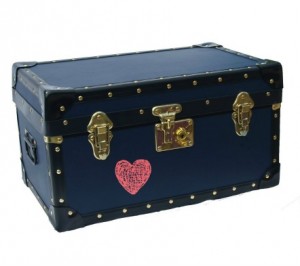 "Junk" might sound a bit harsh, but the truth is if you grew up eating any offshoot of the standard american diet, or live and breathe in this modern world, it's likely you have some junk stored up in that body of yours!
In my last blog post, I gave you 5 detox tips to get you looking and feeling your best for the warm weather ahead.
The main principles among the tips can be broken down as such:
1) Supporting your body's ability to "awaken" deep impacted waste through a hydrating and alkaline-rich diet that includes lots of veggie juices/smoothies, salads, raw veggies and *fruit. (*as long as yeast overgrowth isn't suspected).
2) Giving your body a rest from digestion through veggies juices, blended smoothies and soups.
3) Aiding digestion and assuring waste matter is exiting the body in a timely fashion by centering your meals around "quick-exit" or easy-to-digest foods, and pairing denser foods such as meat, eggs, cheese, nuts, beans and grain with plenty of water-containing vegetables; along with adhering to proper food combining principles. 
Of course these are all fine and dandy to implement but the first order of business before you can make some progress on the junk that has already accumulated in your body is:
Stop taking in more junk!
To make a difference you simply need to bring in less "junk" than you were taking in yesterday.
If you'd like to make a significant difference, you want to eliminate as much of the "junk" as possible.
But what exactly is "junk"?
Here are some forms of "junk" to watch out for (some "junkier" than others):
Processed/packaged foods with long lists of ingredients
Artificial sweeteners, flavours, colours, preservatives
Fake Food (i.e. margarine)
Hydrogenated/partially hydrogenated fats & oils; most vegetable oils
Refined flour/sugar
Diet products (i.e. non-fat, zero-calorie)
Processed Soy products
Conventional Cow's Milk/Dairy products
Factory-farmed animals and animal products
For more on grocery shopping  and deciphering food labels read this post.
Spoiler Alert: EAT REAL FOOD.
It's time to get back to basics!
Our bodies need simple, digestible, natural food – food found in nature, not conjured up in a laboratory. (tweet that!)
Our food should nourish the cells of our body, then leave us effortlessly and efficiently. (tweet that!)
Have your steak if you really want it – but opt for pasture-raised, grass-fed, and organic. And how about pairing it with a nice big leafy arugula salad with seasonal veggies, maybe even a little goat's cheese if you so desire, and a hearty helping of steamed asparagus, broccoli and/or green beans!
As I mentioned in my last post, you don't have to be a vegan or vegetarian to enjoy a detoxifying lifestyle. The key is in eating vegetable-centric – regardless of your specific "diet".
It's all about removing the rubbish from your body that has accumulated over the years, while simultaneously eliminating or limiting the "junk" you are currently taking in.
Remember, you only have to take in less "junk" than you were taking in yesterday to make progress, so this doesn't have to be a race to the finish line if you're just starting out and are still eating some of the "junky" foods mentioned above.
It's also important to note that there's a hierarchy when it comes to the various food categories. You simply need to ensure that you are continually moving up the hierarchy to the better choice!
Here are a few examples:
Flavoured yogurt  >  plain yogurt  >  organic plain yogurt (feel free to sweeten with a little natural sweetener of your choosing, such as raw honey, maple syrup or stevia)
White bread  >  whole grain bread  >  sprouted grain bread
White rice >  brown rice  >  quinoa & millet
Remember: Progress, not perfection.
As you eliminate more "junk" from your diet, while simultaneously implementing the diet tools mentioned in my last post,which are based on the principles mentioned above, you will start to see improvements in your energy, digestion, weight, skin, and overall vitality.
But wait!
There's still another part of this detox equation, and that is the part when the rubbish/waste/junk actually exits the body!
Yes, the waste leaves your body!
If you're awakening lots of waste with a clean diet filled with lots of hydrating and alkaline veggies juices, greens, raw veggies and fruits, but then failing to release that waste out of the body, you are only reshuffling things around, and this is when ugly detox symptoms can arise – such as headaches, breakouts, constipation, nausea, fatigue, and so forth.
Let me repeat.
It's not true detoxification until the waste actually exits the body.
That's why my next post is going to be dedicated to this exact topic – waste removal. Exciting stuff – I promise!
I'll be giving your more detox tools and also sharing with you how you can avoid those uncomfortable detox symptoms mentioned above.
As I mentioned last week, I'll be offering my Spring Detox Consults for a limited time. All the details are now ready, and you can check them out and sign-up right here.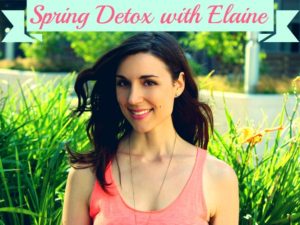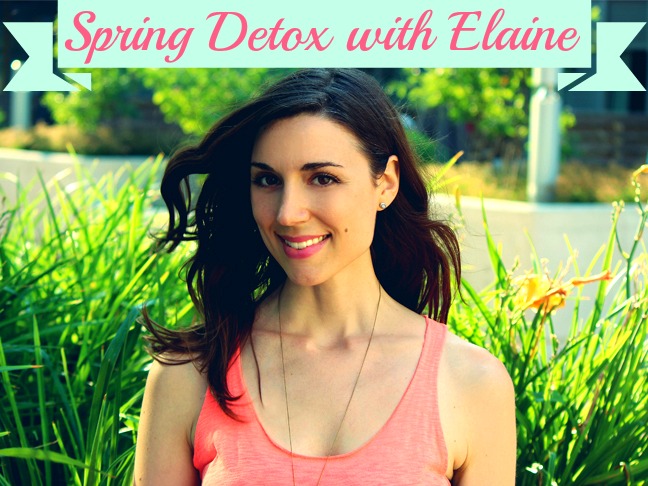 Don't miss out on the chance to snag one of these private 1-on-1 90 minute sessions and get set-up on your very own personalized detox program with my support!
Until next time!
xo Elaine
If you enjoyed this post and think someone else might enjoy it too, I would love it if you could share it using the buttons below!
Sign-up for updates!
As a BONUS, I'll send you a copy of my Hip, Healthy & Holistic Makeover Guide to get you started.