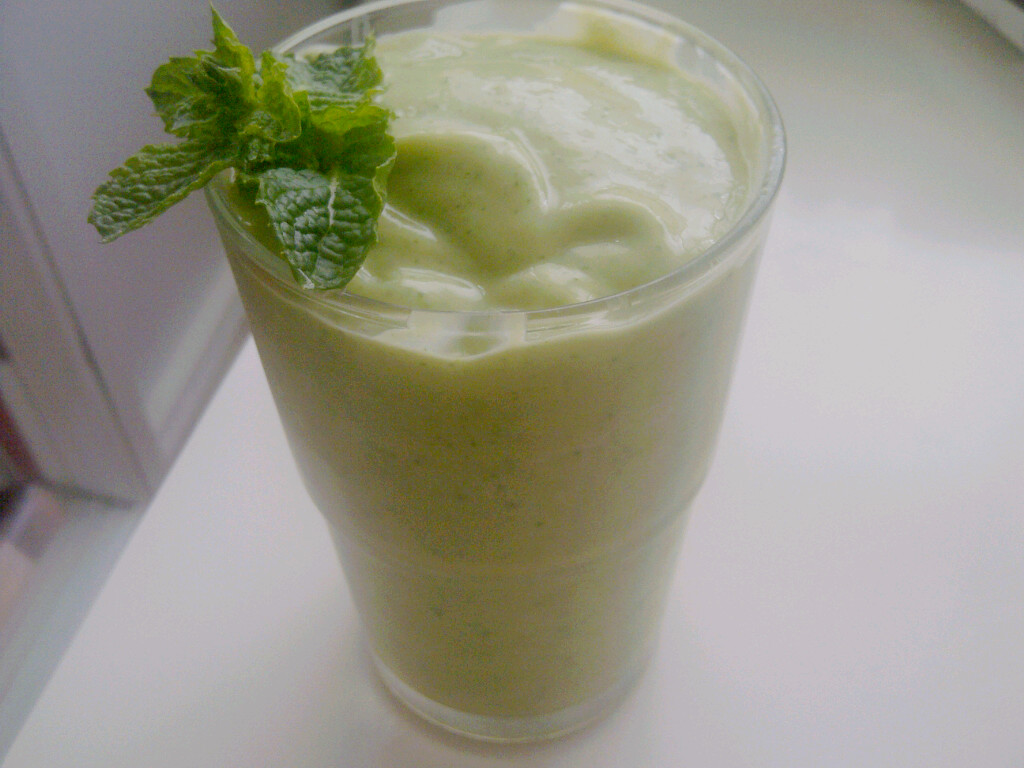 I've always loved the taste of a good mojito! The delicious combination of freshly squeezed lime juice coupled with the flavour of fresh mint was always enough to tantalize my taste-buds and perk my spirits. Wait…or was it the rum? ;)
In any case, after stocking up my kitchen with lots of fresh limes and mint this past weekend I decided to reinvent the classic mojito taste in virgin-style, sans the refined sugar, that can be enjoyed anytime of the day (including breakfast!) and won't leave you with a hangover if you drink more than one!
Mojito Smoothie – pictured above
(makes 1 large or 2 smaller servings)
1 banana
½ an avocado
1 cup of nut or seed milk
Juice of 1 lime
Big handful of fresh mint
1 cup of ice
Stevia to taste (or your natural sweetener of choice)
Blend all ingredients in a blender and serve
Garnish with a spring of mint
Mojito Green Juice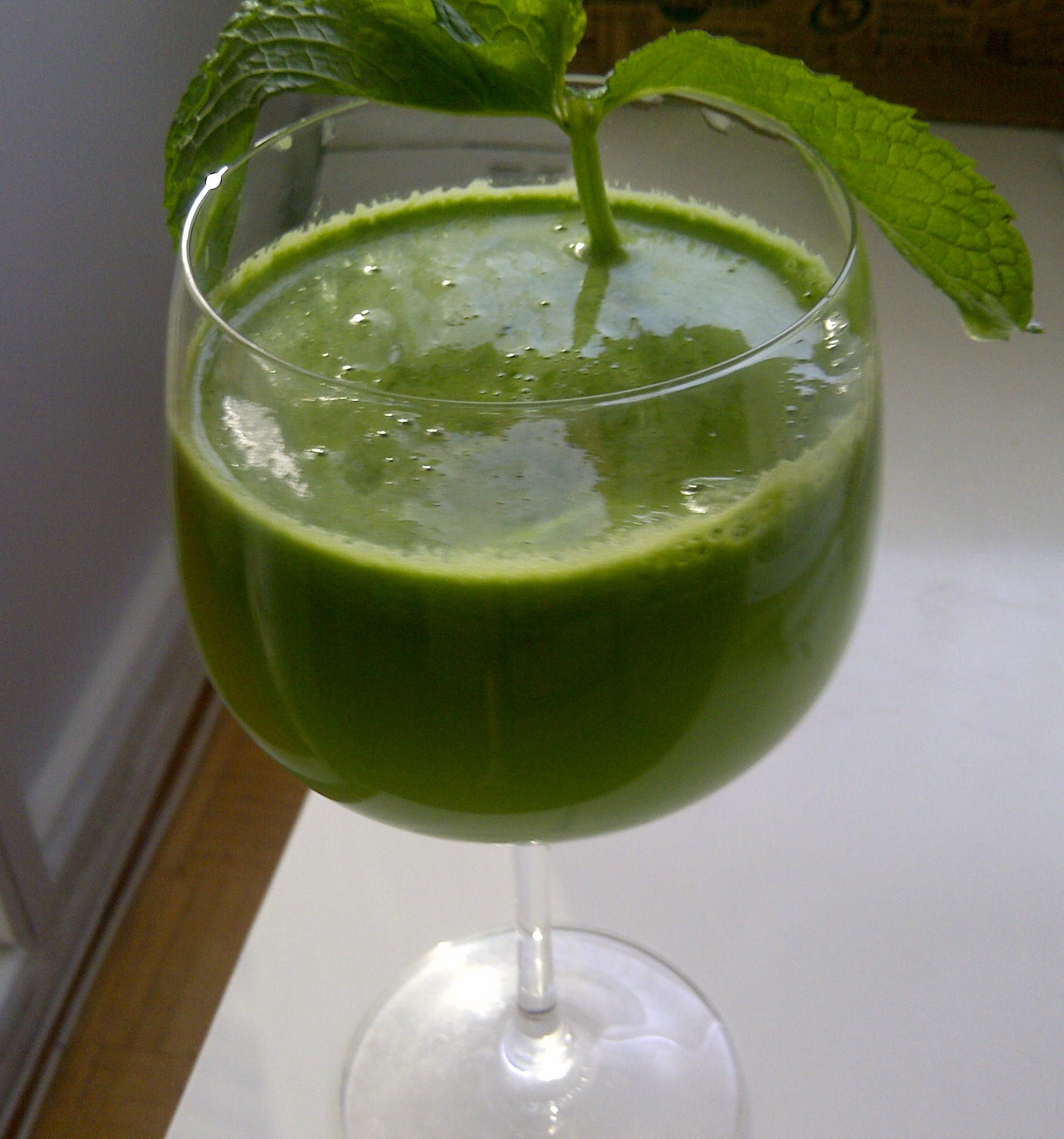 (serves 2)
3-4 leaves of kale
1 head of romaine
1 English cucumber
3 limes
Bunch of fresh mint (the more you use the better!)
Put all items through a juicer and serve
Sweeten with 2-3 drops of liquid stevia (optional) for the classic sweet mojito taste
Garnish with a sprig of mint
Cheers!
Sign-up for updates!
As a BONUS, I'll send you a copy of my Hip, Healthy & Holistic Makeover Guide to get you started.