Want to know what I eat? Here you go!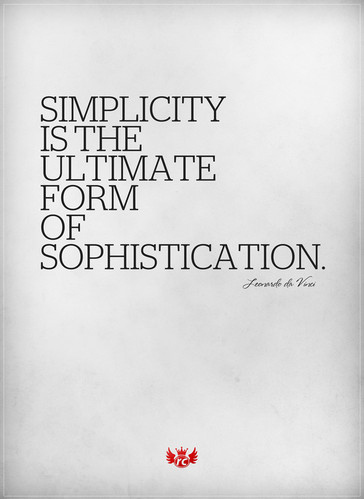 It's not often I post about my daily food intake, but a recent discussion I had with a client inspired me to do so.
She was struggling. She was stressed out and busy at work and by the time she got home in the evening the last thing she had on her mind was preparing something healthy to eat for dinner. Although she loved vegetables and considered herself a great cook, she basically just concluded that she didn't have enough time to prepare a healthy dinner because "following recipes takes too long", and that if she was ever going to make this work, well then she would have to devote her weekends to meal prep and trying out new recipes.
I stopped her in her tracks. This was the LAST THING I wanted her to do. 
I didn't want her slaving away in the kitchen or following laborious recipes. My goal was to help her simplify her diet (and her life) – not make it more complicated!
It was as though she thought she should be aspiring to make the dishes and recipes she saw posted on food blogs and in her latest recipe book. And she seemed to have this idea about me – that I was a gourmet chef whipping up extravagant meals every night.
It was time to set the record straight.
I'm a busy person too and the last thing I want to do is slave away in the kitchen. Sure, I like to indulge my inner gourmand now and then but for the most part I like to keep my day-to-day REALLY simple. Believe me, I'm not fussing around with complicated dishes or recipes on your average day.
So I thought it would be helpful to give you a little glimpse into a rather typical day of eating for me.
It's too often I hear people complain that eating healthy is too much of a time commitment, or that sometimes it's just easier and faster to go through the drive-thru. No way!
Here's exactly what I ate yesterday.
Morning
Large Glass of Lemon Water (juice of ½ lemon)
White Tea w/ Peppermint + drizzle of raw honey
Midmorning (around 10:30am)
No green juice this morning, instead I went straight for this:
Green smoothie (2 frozen ripe bananas + 2 huge handfuls of spinach + just enough water to facilitate blending)
Afternoon (around 1:30)
Large Salad w/ tons of veggies topped w/ 2 hard-boiled eggs + a little shredded goat's cheddar + topped w/lemon juice & sea salt
Evening (around 7pm)
Large Salad topped w/ tons of fresh veggies + 1 whole small avocado and dressed with a combo of lemon juice + stevia + sea salt
1 baked sweet potato topped w/ butter and sea salt
Later (around 9pm)
1 cup of organic caf-lib (a "coffee alternative" beverage that I'm currently trying out that tastes similar to Dandy Blend) w/ almond milk + cinnamon
This was a pretty typical day, although on most mornings I start off with my green juice which is usually some combination of kale, spinach, celery, lemon and ginger. Sometimes I'll follow that up with a smoothie or a bowl of fresh berries later in the morning if I desire. Yesterday I had a really busy morning and the juice just didn't happen.
I like to keep my smoothies pretty basic using simple ingredients. Usually it's some combination of leafy greens, berries, avocado, and/or banana. Sometimes I throw hemps hearts or bee pollen into the mix. Usually I blend it with water, or a milk alternative such as almond or coconut milk.
Even before this though, the first thing that crosses my lips in the morning is water. And after that it's usually a tea (I have many blends and I'm constantly trying out new ones), or sometimes even a cup of coffee w/ a touch of pure cream. I have a bit of a love-hate relationship with coffee. In fact, I will dedicate an entire post to this subject alone in the near future so stay tuned!
A few other things about the way I eat:
:: My mornings are pretty light. I like to stick to fresh veggie juices, smoothies, and fruit – especially in the warmer months. I don't have any desire for anything heavier than this right now.
:: There's not a lot of grain in my diet. When I do eat grain it's usually non-gluten containing, such as quinoa or millet. On the occasions when I'm going to have something decadent like a croissant or pizza (preferably spelt crust), I prefer to do so on the weekends. During the week when I'm at my busiest with work, I like to keep my energy levels high and because I find gluten-containing grains harder to digest, I find they affect my energy.
:: There's not a lot of meat in my life. On the occasions I do eat or buy it, I'm extremely picky about the quality and opt for the highest quality I can get. The majority of the animal protein I eat comes in the form of eggs, a little bit of cheese (usually goat's or sheep's) and the occasional piece of fish. On the occasions when I do eat meat, I try to pair it with lots of leafy greens and veggies.
:: My afternoon meal usually revolves around a huge salad with lots of veggies (whatever is in my fridge) – I like to add density to the salad by topping it with avocado, hemp hearts, or a few hard boiled organic eggs (like I did above).
:: I eat veggie-centric. Check out this post for a few of my veggie-centric meals.
:: I don't snack a lot between meals. I like to create some space in my GI tract and make sure the first meal is digested before throwing something else into the mix (which only burdens digestion). I usually stick to veggies and fruit for snacks, or sometimes a handful of raw nuts.
:: I love to end my evening meal with something sweet – usually a bit of dark chocolate, although I find I don't desire it as much in the summer months as I do in the cooler ones. Some nights I enjoy a glass of wine with dinner too:)
:: I practice food combining most of the time. This practice alone has had one of the most profound effects on my digestion and my body.
And lastly…
:: How I eat is just as important as what I eat. I try my best to eat distraction free, particularly during the day when sometimes it feels so much easier to just eat in front of my computer. I'm constantly striving to implement these tips into my life.
As you can see my meals are pretty simple. And for the most part, that's how I like to keep them!
In the comments below please share with me some of your favorite simple meal ideas, along with any strategies you use for eating healthy even when you're busy. Can't wait to hear from you!
xo Elaine

Sign-up for updates!
As a BONUS, I'll send you a copy of my Hip, Healthy & Holistic Makeover Guide to get you started.