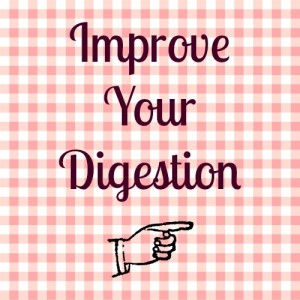 Digestion is a hot topic around here, and one that I'm very passionate about. This is because I know that an optimal functioning digestive system is the cornerstone to great health!
Did you know there's a direct correlation between your digestive health and your ability to fend off illness, the look and tone of your skin, and even your ability to lose weight?
At the end of the day though nobody wants to feel bloated or gassy, experience heartburn, or suffer from constipation and irregular BMs.
This is why further to my last post on food combining, I thought I would compile a list of all my best digestive health tips and put them into one little handy checklist that you can have at your fingertips!
Notice that these are all things you can start doing right now without having to buy any fancy supplements.
Check out my checklist!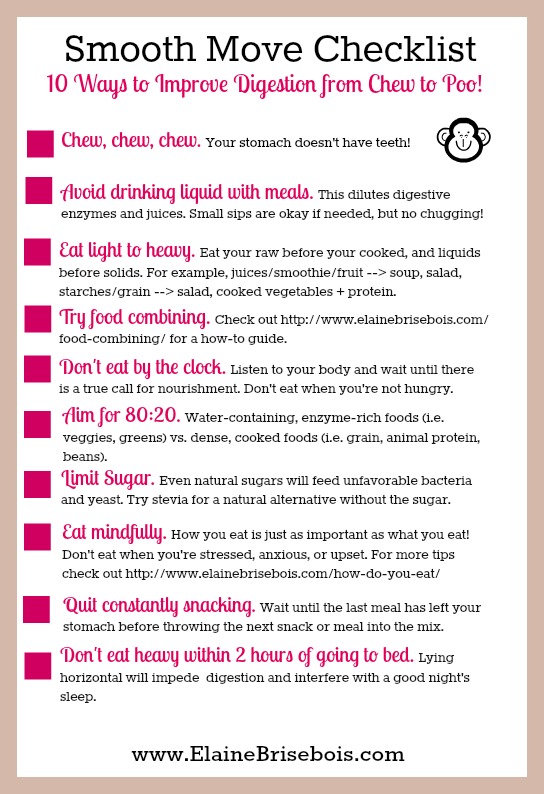 Print it out for yourself and try to check off a few of these tips this week.
Click here to download the Smooth Move Checklist.
Also feel free to pass this along and share it with anyone you like!
You can click here to tweet about this checklist!
In the comments below, let me know which tips are already working well for you, and let me know at least 1 new thing that you're going to try doing today.
I'm personally going to concentrate on eating more mindfully at each and every meal.
Looking forward to hearing from you!
xo Elaine
Sign-up for updates!
As a BONUS, I'll send you a copy of my Hip, Healthy & Holistic Makeover Guide to get you started.