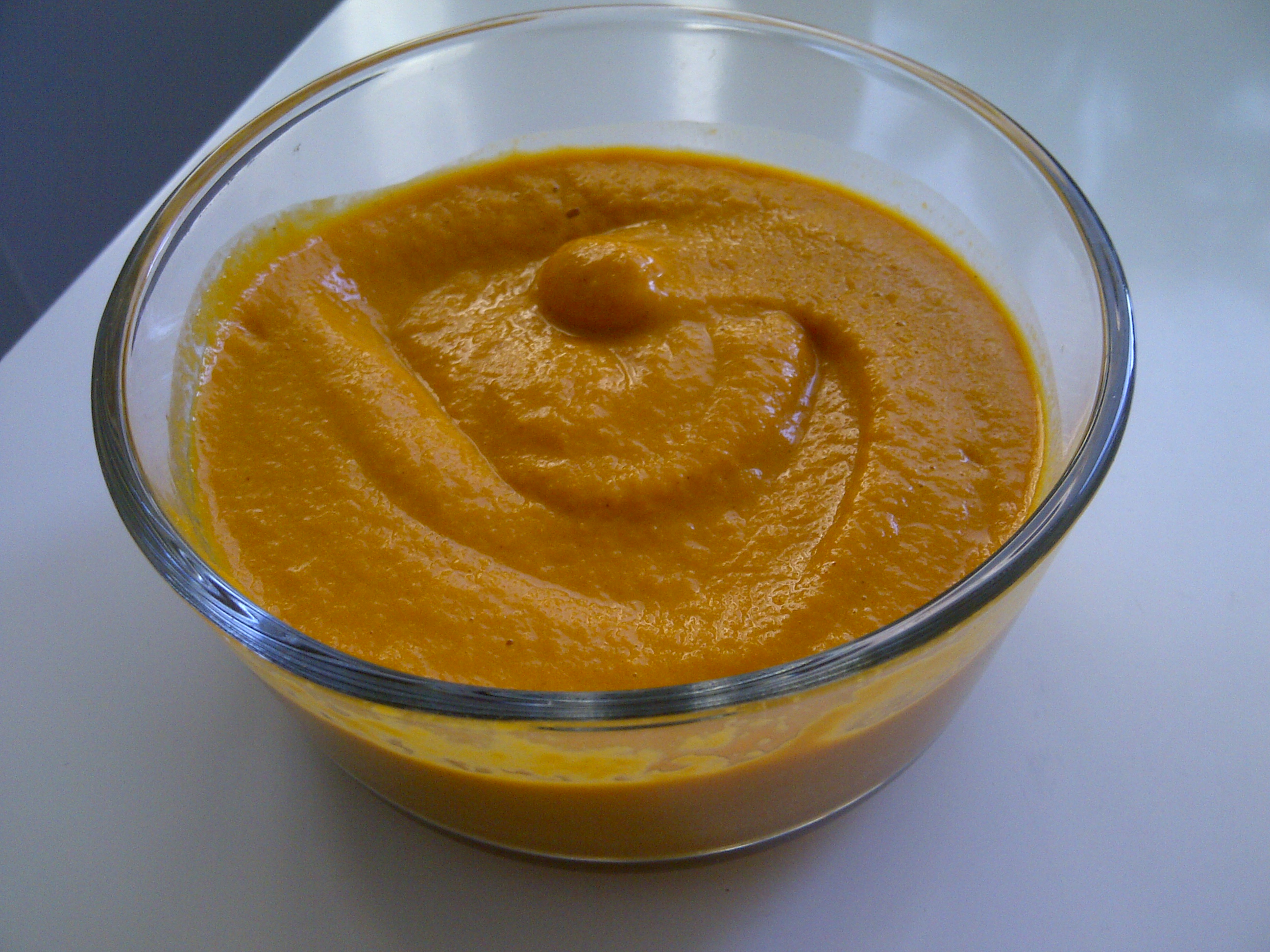 I love this soup.
Brimming with vitality, this soup is chock-full of enzymes, vitamins and minerals in their most useable forms. It's the perfect addition to a meal or enjoyed out of a mug for a light and energizing snack.
Despite the fact that it's a raw (non-cooked) soup it is actually still quite comforting and perfect for cool autumn weather. The addition of ginger and cinnamon spice it up and give it a warming effect in the body.
Comforting Sweet Potato and Carrot Soup (Raw Recipe)
4 cups of fresh carrot juice
1 large sweet potato peeled and cut into chunks
1 small avocado (or half a large one)
½ tsp of grated ginger
½ tsp of cinnamon
Stevia to taste (4-5 drops) – optional
Blend all ingredients in a high-speed blender. Serve immediately or store in the fridge in an airtight container for later. Do not heat.
Note: This recipe was inspired and adapted from Natalia Rose's Pumpkin Pie in a Bowl Recipe from her book Detox for Women.
Hope you enjoy this recipe as much as I do.
Love,
Elaine
Sign-up for updates!
As a BONUS, I'll send you a copy of my Hip, Healthy & Holistic Makeover Guide to get you started.