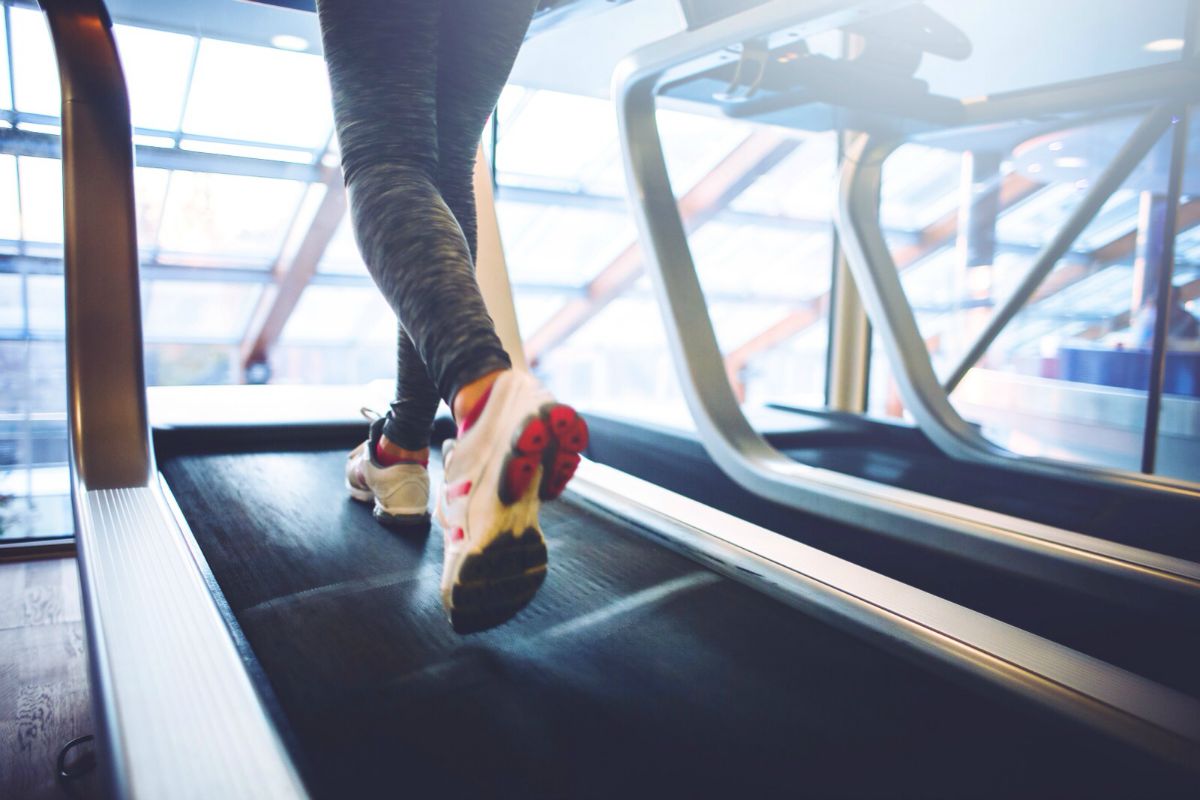 Have you ever found yourself saying, "I know what to do, I'm just not doing it"?
Maybe you're excited to start a new diet plan. This time is going to be different, you tell yourself.
You start off strong but then work suddenly becomes hectic, or maybe you go on a trip or spend a weekend visiting your family. In other words, life happens and gets in the way of your new plan to eat healthily.
We've all been there at some point. But here's what you need to know.
That's right.
You can know all the tools of the trade – know the best health practices, have a great meal plan – but unless you're able to take consistent action, and not continually get thrown off course when life gets in the way (as it inevitably will) you'll never get the lasting results you desire.
The reality is, changing our deeply ingrained habits and behaviors is no easy task.
It doesn't matter if your end goal is weight loss, clearing up eczema, healing digestion or improving health markers related to blood pressure or cholesterol.
It's tempting to want to overhaul our lives in one go. And sometimes that works for a while.
BUT if you're somebody who continually finds yourself back at square one starting all over again with your diet, or unable to create healthy habits that actually work for your lifestyle, then please read on!
5 Steps for Getting Results that Stick
1. Revisit your "WHY". So you want to lose weight. Great. Why? Grab a pen and paper and take 10 minutes out of your day to make a list of all the reasons. Looking great in a bikini is fair game but try to dive deeper. Come up with at least 5 or 10 meaningful to you reasons on why you want to lose weight. How will things be different in your life? Consider how not losing the weight is holding you back, regardless if those limitations are self-imposed or not.
Perhaps you want to prepare your body for a healthy pregnancy, or reduce your risk for health complications like cardiovascular disease or Type 2 Diabetes later down the road. Maybe you just want to feel more confident in your own skin or make shopping for clothes a more pleasurable experience. There's no right or wrong answers, but the reasons must be meaningful to you.
Now that you have your handy little list keep it somewhere safe. You're going to refer to this list every time things get tough and you want to give up. This list will serve as your reminder as to why you started down this path in the first place. And no it's not simply to torture yourself, you have a more meaningful agenda at play. DO NOT SKIP THIS STEP.
2. Identify your Biggest Constraint(s). In other words, what's that one thing that holds you back the most from experiencing the health you want. If you could just remove this one obstacle then things would be easier and you'd likely get results faster.
Is it your lack of organization or ability to prepare healthy meals for yourself? Is it the regular "drinks" out with friends that leave you feeling crappy the next day and constantly skipping your morning workout? Is it the daily coffee habit that exacerbates your IBS and leaves you feeling anxious? Is it the nightly stress eating or sugar binges?
You may have a long list of obstacles you believe to be holding you back, but it's really important to zero in on the one (maybe 2) things that stand in your way the most. This isn't always glaringly obvious and might require some investigative work, but once you've pinpointed it you're going to make it your sole focus (for now).
3. Set Your Limits BUT Under Commit. This is where you commit to smaller actionable steps that move you closer to your end goal. But wait! Before you go committing to removing gluten, sugar, coffee, and alcohol all at once for 2 months starting on Monday – stop. Remember, you're just choosing the one (maybe 2) biggest constraint(s) from step 2. This isn't to say that you can't handle more; you're just not going to commit to doing more. It's all in the semantics! This means you're free to accomplish more, but you're not going to make it a commitment.
It's important to only make commitments that you're 90-100% confident you know you can complete. In other words, before making the commitment ask yourself, "How confident am I on a scale of 1-10 that I can actually complete this goal"? If your answer is anything less than a 9, I encourage you to reduce the commitment to make it easier.
For example, let's say you chose a lack of exercise as your biggest constraint from step 2. You might commit to working out 2 times per week for 30 minutes. Remember, you can always workout more than you say you will, but unless you're absolutely confident that you can do it consistently every week don't commit to more.
Another example might be giving up something, such as alcohol. There are a few ways you can tackle this. One, for example, might be to commit to only having 2 drinks per week (on the weekend only) for the next month. Then at the end of the month you'll reevaluate. On the other hand, you might do better giving yourself absolutely no wiggle room at all because you know a few drinks might lead to a few more, in which case committing to no alcohol whatsoever for a set period of time might actually be easier for you.
You get to choose for yourself. The whole point is to only make commitments you know you can keep, knowing full well you can always up your efforts later once you have a few wins under your belt. Just remember:
4. Reward Behavior NOT Results. While we don't have direct control over whether the scale goes down 10 pounds by the end of the month, we do have direct control over our behaviours. This concept is sooo empowering because it sets you up for repetitive small wins that boost confidence and motivate you to keep on going.
For example, if your biggest constraint from step 2 was lack of physical exercise and you've made the commitment to workout for at least 30 minutes 2 times per week, then at the end of the week as long as you've checked the box 2 times on working out for 30 minutes then you've succeeded. Yay! This is why it's also easiest to make commitments that are unambiguous – meaning either you completed it or you didn't. There's no gray area in between.
Now that you've got working out 2 times per week under your belt, maybe you'll decide to boost your commitment to 3 times per week; or perhaps you'll decide that 2 times per week is just perfect for you right now and you'll move on to tackle a different obstacle, like that 3 pm coffee you know you don't really need!
5. Get Support. This doesn't necessarily mean you have to join a 12-step program or hire professional help. The point is to set yourself up to win by eliminating any potential challenges.
It might mean nicely telling your co-worker to stop offering you her home-baked cookies because you're trying to eat healthier and they're just "oh so tempting". Or maybe it's letting your friends know that you've decided to cut back on alcohol for a while so they know to stop offering you drinks when you go out. It could also mean having a friend to go for after-dinner walks with, or to call when you know your tendency for emotional eating is at its peak. Having a nutritionist or coach who can hold you accountable and who you can regularly check in with can also be very helpful (*wink*wink).
In the end remember that it's consistent action that will continually repel you forward and lead to lasting results.
Hope you found this helpful!
xo Elaine
As always, I love hearing from you. In the comments below, feel free to share your own thoughts on how you've successfully created new healthy habits that have stuck with you over the long-run. Also, if you found this post helpful, I'd really appreciate it if you could share it with somebody you know who could benefit!