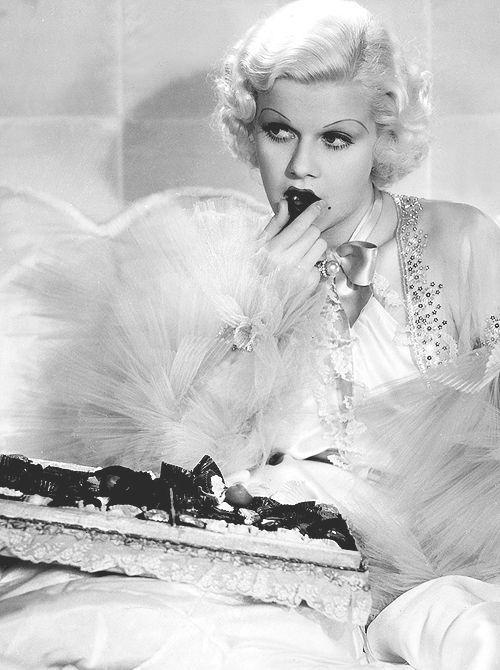 If you found yourself dipping into the Halloween candy this past week or weekend, you may find yourself craving more of the sugary stuff this week.
It's just the way your body is programmed.The more sugar you eat, the more you crave it – and as long as you continually give into your craving for it – the more the cycle is perpetuated.
So before you find yourself down at the drugstore purchasing discounted Halloween candy (oooh so tempting), or hitting up the pastry counter with your morning coffee, check out my suggestions below for satisfying your sweet tooth without the added sugar.
And let's face it. There'll be no shortage of sweet stuff coming your way in the coming weeks with all the holiday parties and events. Might as well give your body a break now;)
Cut the sugar but keep the sweetness with these ideas…
1) Baked apples (or pears). Slice them up and drizzle them with coconut oil and cinnamon (no need to add sugar), and bake them in the oven.  Feel free to top them with chopped walnuts, hazelnuts or almonds. This used to be one of my go-to treats when I was a kid. Actually I just made these a few weeks ago – here's the picture!
2) Cocoa sweetened with Stevia.  This can take many different forms from a stove top homemade hot chocolate (raw cacao or cocoa powder, stevia, plus dairy or nut milk) to a chocolate flavoured protein powder or greens powder (Botanica makes a yummy one) mixed with almond milk. This can be the perfect little snack in the evening hours when you desire a little something chocolaty. The key is that the sweetness is coming from stevia (a zero-calorie natural sweetener) rather than added sugar.
3) Root vegetables. Choose one or a combination of any of the following: beets, turnips, parsnips, carrots, rutabaga, and sweet potato. Chop them up and roast them with garlic and fresh herbs. As the veggies roast in the oven the starches naturally break down into sugar, making them not only easier to digest, but sweeter tasting too. They're delicious eaten hot or after they've cooled in the fridge.
4) Winter squashes. I can't get enough these days! Acorn, kabocha, hubbard, butternut, pumpkin, etc. Cut them in half, scoop out the seeds and roast them in the oven with some coconut oil, cinnamon, and sea salt. You can puree them into a soup or a side-dish if you desire, but my method of choice is to just eat them straight with a spoon. And yes, I eat the skin too!
5) Dark chocolate. Okay, technically there's added sugar here BUT if you stick with a higher cocoa content (70-85%), and just a few squares, the added sugar is really quite low. The caveat of course though is if you can't stop at just a few squares and find yourself regularly chowing down on half the bar (or the whole thing), you might want to reconsider this a viable option – especially if you're determined to nix the sugar from your life. I posted a picture of my favorite 85% bar here. If you're a dark chocolate fan you'll love it!
Now I want to hear from you!
What do you reach for when you want something sweet but without the sugar? Share your favorite naturally sweet or low-sugar treats below!
xo Elaine
photo via pinterest